12 Sustainable Home Gift Ideas For Christmas
These sustainable home gift ideas are perfect for secret Santas, in-laws, stocking stuffers and hosts. Anyone, really!
By Chiara Spagnoli Gabardi
Gifting can be hard. Jewellery? Too personal. Same with clothing. And perfume. DVDs and CDs are obsolete. Gift cards? Too impersonal. But the good news is this: there are certain home gift ideas that always work.
Getting gifts for the home is easy. There's no sizing to worry about. They can be enjoyed by the whole family. And they can suit all budgets.
Of course, here at Eco Home, we think all gifts for all occasions should be sustainable, of course.
That means something that is:
made from biodegradable or recycled materials
created by artisans or ethical brands
made to last
packaged in recyclable materials
Luckily, sustainability is rising in importance for most brands. Here below are what we think are some of the best eco-friendly gifts that suit just about anyone.
12 Christmas Gift Ideas For The Home
If you want to bundle up and watch a movie while outside it's snowing, what could be better than a snuggly throw to keep you warm?
This one by Johnstons of Elgin is perfect for any household. It has been made with pure merino wool milled in Scotland. The fringed ends and twill texture will add subtle interest to minimal rooms.
One of the best sustainable home gift ideas for: Really impressing someone. This is a lush present!
Price: $465

Glassblower Stephen Kitras' Starry Night Solar Stakes will add a fairylike quality to any garden.
The design was inspired Vincent van Gogh's masterpiece, Starry Night. And the best part? These gorgeous globes pretty much run forever on the power of the sun, all year round.
One of the best sustainable home gift ideas for: Friends with gardens and a sense of whimsy.
Price: $65
Potter Anissa Kermiche's 'Spill the Tea' teacups and saucers will surely spark conversations over a hot cuppa. We particularly love their their surrealist ear-inspired handles. Why not supplement this gift with some organic coffee, or a variety of organic teas and biscuits?
One of the best sustainable home gift ideas for: Someone who appreciates the art of pottery.
Price: $115
Got friends or family living abroad? The Long Distance Friendship Lamp is one of the best gifts you could choose for their -and your – home!
When your loved one comes to mind, simply touch your lamp. The sister lamp, in your friend's home, will then emit the same glow as it receives the "thinking of you" message. And of course, it works the other way, too!
One of the best sustainable home gift ideas for: The person you miss the most.
Price: Around $200
Why not give the gift of bees to your friends?
Artisan Whitney Smart's Honeybee Garden Seed kit creates a sanctuary for our honey-making friends. It contains several components: Siberian wallflower, gloriosa daisy, and cosmos seeds, biodegradable coco fibre pots and expanding soil pellets. Each item contributes to making it easy to start sprouts indoors before transporting blooming plants to your yard or windowsill.
One of the best sustainable home gift ideas for: Friends planning their spring gardens.
Price: $40
Got a friend who really feels the cold? Anya Hindmarch's water bottle cover is perfect for them! It is made out of a gentle intarsia wool-blend and has a sweet and cozy look. Besides its functionality, its cute design will leave a smile on pretty much anyone's face!
One of the best sustainable home gift ideas for: Friends who live in cold climates.
Price: $275
Got a friend or family member who has lived a fascinating life? This cloth-bound "story of my life" memory book is the perfect way to encourage them to write about it!
This gift will be a treat also for older members of your family who are the custodians of your linage and history. Imagine the stories you may discover from your parents or grandparents sharing their life tales in this special diary.
One of the best sustainable home gift ideas for: Those who have really lived.
Price: $50
Yoga is always a great idea, right? The Liforme Cosmic Moon Travel Yoga Mat is an eco-friendly must-have!
The eco-polyurethane top surface is one of the various sustainable elements, along with the high grade non-toxic and eco-friendly ink. In terms of practicality a special trait of this mat is the warrior-like grip, which provides the ultimate non-slip surface for a smooth yoga practice.
One of the best sustainable home gift ideas for: Seasoned yogis and newbies alike.
Price: $155
Monica Greco's Ceramic Self-Draining Soap Dish is utterly charming! This sculptural piece, that perches on the edge of your sink, allows excess water drain away. Add in some handmade, natural bars of soap to make this the ideal gift for both gardening and cold and flu seasons alike. And to make it even more special? Add this book on soap by Dr Bronner's. It explains everything to why soap works and what you should look for in a good soap, to how to make your own!
One of the best sustainable home gift ideas for: Last-minute gifting.
Price: $40
Wouldn't it be lovely to have a family tree that blends with nature? Now, thanks to Gina DeSantis, you can create your family tree in motion with the hand-stamped names of your relatives on chiming ceramic leaves. 
Can you feel the wind blowing and conveying that sweet familial sound? This personalised gift allows a melodious tune of love to gently play as the seasons roll by, one generation after the next.
One of the best sustainable home gift ideas for: Someone for whom family is everything.
Price: $130
A thick, beautiful coffee table book is something that not only looks great in the living room, but it also sparks conversations. Choose one with loads of gorgeous photography, but a good message, too. Like this one, below, on sustainable fashion, for example! But of course, ensure the subject of the book you choose is in synch with the tastes of your recipient.
One of the best sustainable home gift ideas for: Tailoring to the tastes of your friend.
Price: Around $35=50
Sure, perfume is personal. But home scent can be a bit more generic. For us, every single one of Cire Trudon's scented beeswax candles is a work of art. For example? Their 'Joséphine' fragrance celebrates the flowers adored by Napoleon's first wife. It combines robust Turkish Rose with sweet Egyptian Jasmine and delicate Chinese Camellia, all balanced with warm Sandalwood and aromatic White Musk. Like all Cire Trudon candles, it comes housed in a hand-blown vessel complete with the brand's signature gold leaf.
One of the best sustainable home gift ideas for: Sophisticated homes.
Price: From $160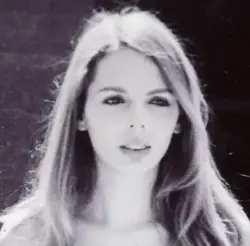 Based in Italy, our Features Writer Chiara is also a film critic and an award-winning artist, with a special interest in eco-friendly art. She has spoken on television, radio and podcasts about everything from vegan fashion to Italian film. You can see her work and learn more about her
here
.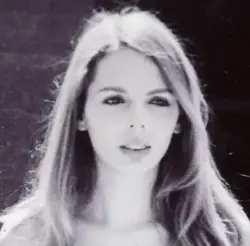 Latest posts by Chiara Spagnoli Gabardi
(see all)