Cheap & Easy Plant Based Meal Ideas

No time to shop or cook? Not a genius in the kitchen? These cheap and easy plant based meal ideas are for you! Most are ready in 15 mins or less
By Lora O'Brien
Let's face it: times are tough. Many of us are struggling with increasing mortgage rates or rents, higher costs of living, and job insecurity. We need to cut back on luxuries like eating out, or buying organic food.
And that's why knowing how to make easy and cheap plant based meals is more important now than ever.
Luckily, it's easier than you think! In fact, you most likely already have these vegan staples in your pantry:
Beans
Rice
Nuts
Fruits
Oatmeal
Chickpeas
Vegetable stock
Potatoes
You'll be using quite a few of these in the easy plant based meals I've found for you, below.
These recipes are perfect for newbie vegans who aren't sure what to eat, or anyone following a plant based diet who's often in a rush – or a bit low on cash.
And they're also reflective of what a plant-based diet really can be – cheap, cheerful and totally tasty!
20+ Easy Plant Based Ideas For Every Meal
1. 5-Minute Vegan Banana Smoothie
Breakfast on the run? A smoothie is one of those easy plant based meal ideas that even beginners can make, and is a great way to start your day. This banana smoothie is made with yummy ingredients and can be thrown together and made in just a few minutes.
Get the recipe here.
2. 5-Minute Oatmeal Powder Bowl
Not only are oats super cheap, but they can also be the base for some seriously tasty dishes. Add them to smoothies to make them more filling, or use them in a porridge bowl like this one, below. Adding nut butters, nuts and seeds and dried fruits are a great way to boost nutritional while getting lots of healthy, essential fats.
Get the recipe here.
3. Smoky Vegan Beans on Toast
Whenever I hear someone exclaim: 'vegan food isn't filling!' I like to stare at them deadpan and ask, 'So, you've never had baked beans?' People really do think that vegans live off of grass, I swear. And who doesn't love beans on toast? This recipe is quick to make, but you could use canned baked beans for convenience. I like sprinkling mine with nutritional yeast for some added cheesiness and B12!
Get the recipe here.
5. Pan Seared Soy & Black Pepper Tofu
Tofu is a great way to get protein on a vegan diet, and it's also a great meat alternative. But by itself, tofu is super bland. The best way to use tofu is to marinade! When you do this, it takes on the delicious flavour of the sauces, and it's honestly a game changer! This crisp, pan-seared tofu is perfect with rice and beans, topped on a salad or stuffed in a wrap.
Get the recipe here.
6. The Best Hummus
Hummus is so versatile! You can use it as the base for a wrap, use it in sandwiches, dollop it onto Buddha bowls, or even use it as a pasta sauce! Me? I like to serve it up with raw veggies, toasted pita or some crunchy tortilla chips. It's just one of those things you should always have on hand to make loads of different easy plant based meals, from sarnies to pasta.
Get the recipe here.
7. 5-Minute Easy Rice and Beans
One of the most popular easy vegan meals ideas is rice and beans! It's full of protein and will fill you up. This dish is full of minced onion, garlic salt, thyme, black pepper and fresh herbs such as parsley, cilantro or chives – depending on what you prefer. Yummy!
Get the recipe here.
8. Pasta Pomodoro
Bursting with the fresh flavour of juicy tomatoes infused with garlic, this pasta pomodoro is both delicious and pretty quick to whip together. It's perfect for using up leftover tomatoes, but the dish works just as well with the canned variety – perfect for dining on all year round.
Get the recipe here.
9. Easy Roasted Vegetables
Vegetables are delicious! It's all about finding new ways to enjoy them. And one of my favourite easy plant based meal ideas is to make a huge tray of roasted veggies at the start of the week. I then add these to wraps, salads and rice bowls. Easy, nutritious and a fabulous way to use up leftover food that would otherwise get tossed.
Get the recipe here.
10. Hummus Pasta
Hummus pasta is one of my toddler's favourite easy plant based meals. And it's so easy to put together; I just cook up some pasta and toss it with hummus, peas and sweetcorn. She loves it! This recipe is great for adults, as it has some tasty additions like sun-dried tomatoes and lots of garlic!
Get the recipe here.
11. 5-Minute Easy Tacos
Think you need mock-meat to make tacos amazing? Nope! These quick and easy tacos are stuffed with black beans and veggies and are super satisfying. Loaded with healthy goodness, these are a great option for lunch or dinner. You can customise them easily with your favourite fillings, too. Definitely one of my favourite easy plant based meals!
Get the recipe here.
12. Loaded Vegan Quesadillas
These full loaded vegan quesadillas are stuffed with grilled veggies, black beans and smashed guacamole, topped with fresh cilantro and jalapeños. All cooked inside of a soft taco tortilla for a quick, cheap and tasty vegan and gluten-free meal.
Get the recipe here.
13. Stuffed Potatoes
Potatoes are one of the cheapest foods to buy – and are so delicious! This sweet potato is stuffed with quinoa, chickpeas and kale and then topped with an easy homemade tahini sauce. It's filling, it's super tasty and it's an easy plant based meal that anyone will enjoy.
Get the recipe here.
14. Easy Vegan Pizza Pasta Bake
Pasta bake is a favourite comfort dish in my household. And honestly, what's not to love? Pasta smothered in a creamy sauce, and then baked until hot and bubbling? Yum! And if you love pizza, you'll love this bake, as it combines herbs, marinara and vegan cheese with pasta, to make a cheesy peasy pizza flavoured bake.
Get the recipe here.
15. Simple Vegan Stir Fry
This easy veggie stir fry is the perfect easy plant based meal idea for busy weeknights when you really don't feel like making anything. It's such a great way to incorporate grains and veggies in a delicious way with a side of tempeh for some plant-protein.
Get the recipe here.
16. Chipotle Inspired Vegan Burrito Bowl
Inspired by the fast food chain Chipotle, this vegan burrito bowl is loaded with everything you need: flavour, colour and texture! Plus, it's easier to make and wallet-friendly as it's heaps cheaper than ordering take-out.
Get the recipe here.
See Also
17. Vegan Taco Casserole
Wondering what makes a taco casserole? Layers of tortilla chips, salsa, nutritional yeast and seasoned black beans. These make a fast Mexican feast that is great for sharing. And it's one of the best easy plant based meals for snacking on whilst watching a movie. Just saying!
Get the recipe here.
18. Vegan Fried Rice
Rice can be the main ingredient in lots of quick and easy plant based meal ideas, much like this fried rice! This recipe contains 10 simple ingredients, but frankly, you can just use up whatever veggies you like or have on hand.
Get the recipe here.
19. Easy Veggie Chow Mein
Think this dish looks complicated? Nope! The hardest part is chopping up the carrots and broccoli! The noodles are cooked and set aside while the veggies are sauteed in a delicious sauce for a few minutes. The noodles are then tossed into the veggies, and then it's done!
Get the recipe here.
21. Garlicky 'Parmesan' Pasta Soup
You know those days when you're super hungry but you don't have much food on hand? Well, you won't dread those days anymore once you've got this soup in your easy plant based meal repertoire. Sauteed garlic and shallots kick off the dish, then you simply add in the broth and some pasta and let it cook. Yum!
Get the recipe here.
23. Creamy Mushroom Risotto
Use up some mushrooms to make this creamy risotto dish. It's quick, easy and guaranteed to be delicious! And you don't need vegan cheese to make this creamy texture. The secret ingredient? Nooch, of course!
Get the recipe here.
25. 5 Ingredient Mexican Quinoa Bowl
This Mexican quinoa bowl may look like it requires a lot of prep work, but it actually takes a minimal amount. Who wants to stand around chopping and peeling for ages anyway? Once everything is ready, you can pop it into an instant pot to do all the hard work while you relax!
Get the recipe here.
26. Mushroom Barley Soup
In winter, soup is one of the easy plant based meal ideas I love the most. It's perfect for beginners to try out, as all you need to do is chop some stuff up, throw it in a broth, and let simmer. Add a crusty roll, and dinner is served!
Get the recipe here.
27. Moroccan Couscous Salad
Say goodbye to those boring lettuce and tomato salads so many people think vegans live on. Say hello to an explosion of flavours (and nutrients!). This is one of those easy vegan meals that can be served for lunch or dinner, too.
Get the recipe here.
28. Apple Cinnamon Crisp for One
Got a craving for something sweet? I didn't want to make a list of easy plant based meals without adding at least one dessert! This apple cinnamon crisp is the perfect portion size for one, meaning zero waste, and can be made is just 5 minutes. Serve with a scoop of dairy-free vanilla ice cream or coconut whipped cream.
Get the recipe here.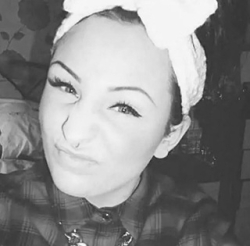 After graduating in Journalism from the University of Greenwich, Lora worked for Sugar and Healing Lifestyles magazines in London before being hired to write about food for Eluxe. She's recently become a new mom to baby Lulla, and is writing a blog about the experience. See more about Lora
here
.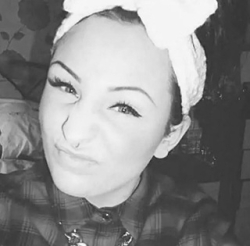 Latest posts by Lora O'Brien
(see all)