10 Beautiful, Plastic Free Beauty Products To Display
Tired of ugly plastic containers destroying your aesthetic? Check out these beautiful beauty products to display in the bathroom. They're all natural, too!
By Chiara Spagnoli Gabardi
You've spent ages perfecting your bathroom. You've chosen the right lighting, the ideal tiles, and the most beautiful shower fixtures.
But then, it's all ruined by garish plastic bottles of products. Shampoos. Soaps. Body creams.
Sure, you could transfer them into more attractive glass containers. But isn't it just easier to buy them like that in the first place?
Here below, we've found 10 natural beautiful and plastic free beauty products you'll be proud to show off on your shelves!
Beautiful Beauty Products To Display
Aesop celebrates the simple virtues of our daily routines with its much-loved skin care and body care products. Using a unique blend of both plant-based and laboratory-made ingredients of the highest quality and proven efficacy—particularly those with the greatest antioxidant properties—Aesop's collections intensely nourish the skin and restore the senses to a state of delighted calm.
Price: $40
One of the best plastic free beauty products to display for: Men's or women's bathrooms.
Austin Austin is a family-run business founded by Bessie and Richard Austin, a daughter and father duo from Norfolk, UK. With a passion for organics that spans generations, Richard's extensive experience in the organic industry and Bessie's background in design and advertising culminated in creating Austin Austin, a brand that redefines organic beauty.
Committed to excellence, every product is certified Organic by the Soil Association to full COSMOS standards. They craft each item with exquisite quality, not only to nourish your body but to stand as a beautiful canvas on your bathroom shelf.
Note: This brand isn't plastic free. But it IS made from recycled plastic. Which is ok in our book!
Price: $20
One of the best plastic free beauty products to display for: An arty vibe.
This brand will take you on a journey back in time, when luscious unguents were used to nourish the skin. Buly has a history of skincare that goes all the way back to 1803. And they still use some of the exact same ingredients today!
For example, their Pommade Concrète is an artful shea-butter-based product that moisturises the body thoroughly. Packed with oleic and stearic acid, phytosterols and vitamins A and E, it's excellent for dry skin.
Price: $30
One of the best plastic free beauty products to display for: A touch of French elegance.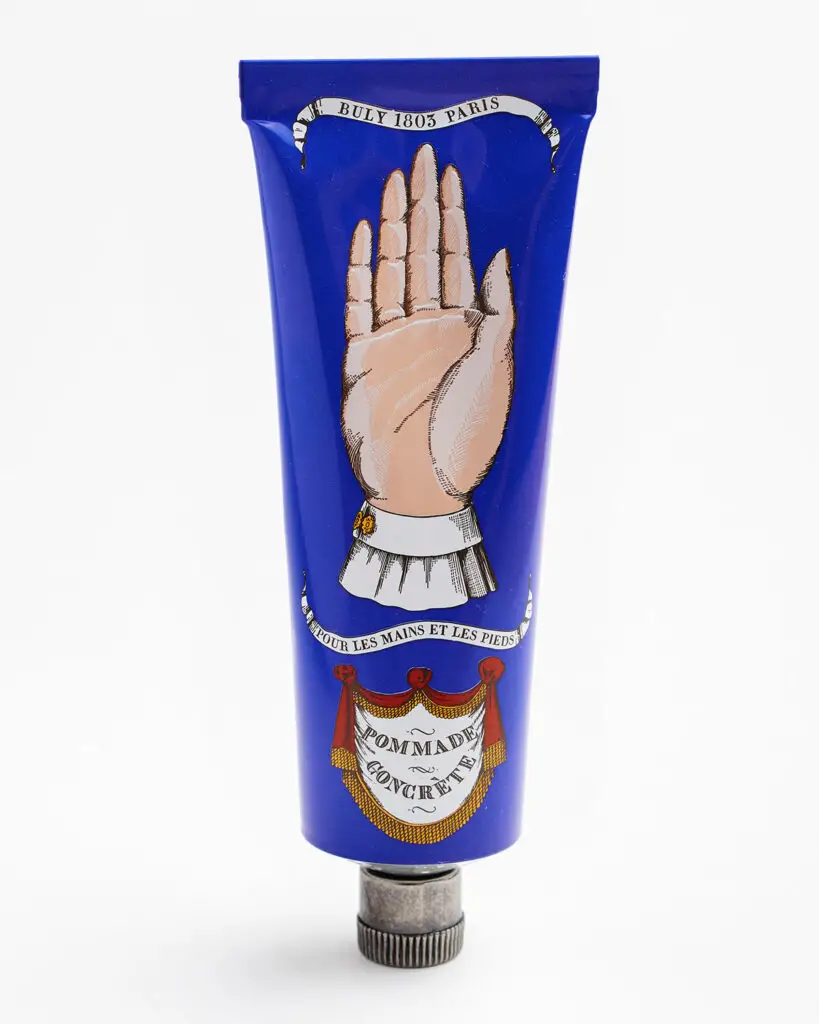 If you are looking for a delicate hand and body wash housed inside a refillable glass bottle, ANAM's Wash will be your cup of tea. The coriander seed, geranium and vetiver will leave a bouquet scent on your skin. Besides invigorating your senses, the coconut derivatives provide nourishment through this wonderful blend.
The refillable glass bottle allows you to avoid horrible plastics. You can take care of your refill with their 100% compostable pouch, or just fill it with another brand.
Price: $17.50
One of the best plastic free beauty products to display for: Those who love re-usable bottles.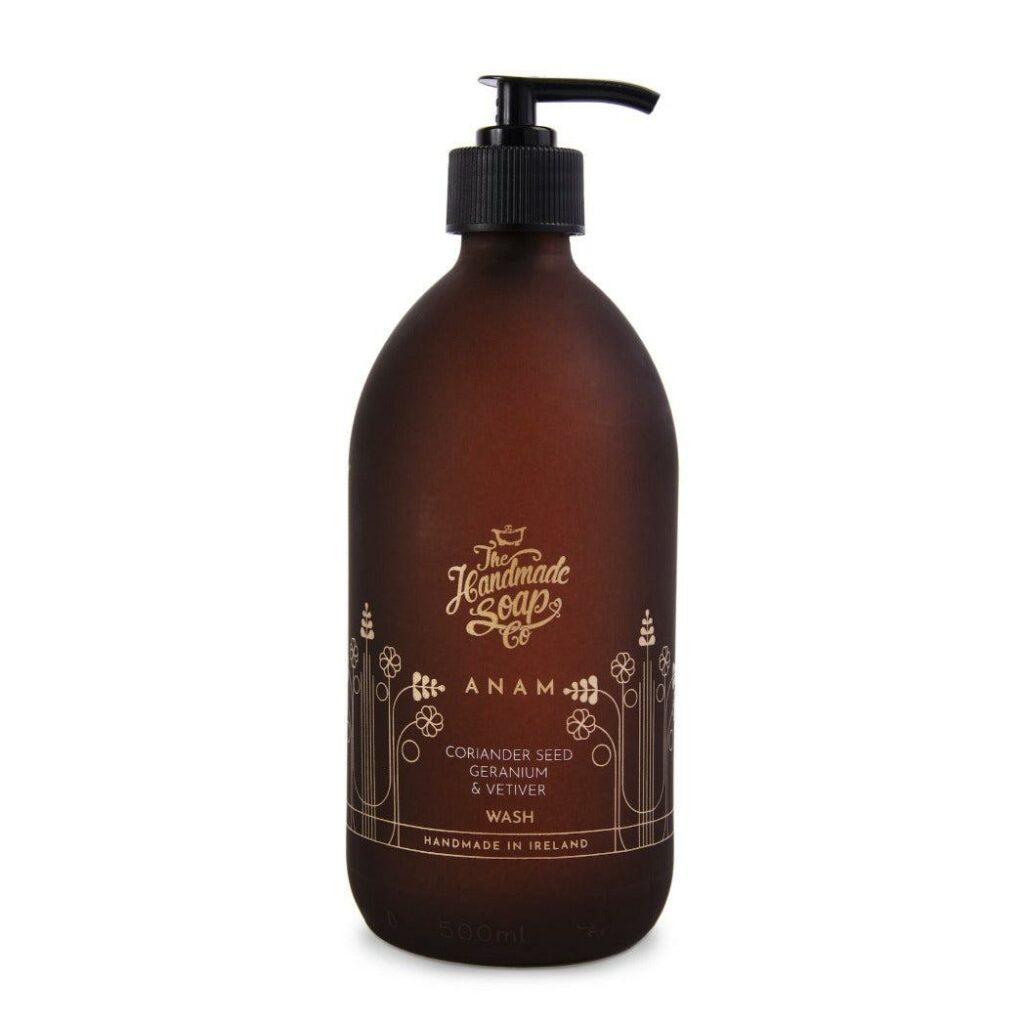 The Impossible Soap by Detox Mode truly elevates your daily routine to an act of indulgence. The formula is full of nourishing fruit oils that cleanse and moisturise your skin, whether you use it on your hands or entire body. Plus, you get to experience some aromatherapy thanks to the sensuous presence of sweet almond, bergamot, and cedar.
Price: $22
One of the best plastic free beauty products to display for: A modern design with an interesting font.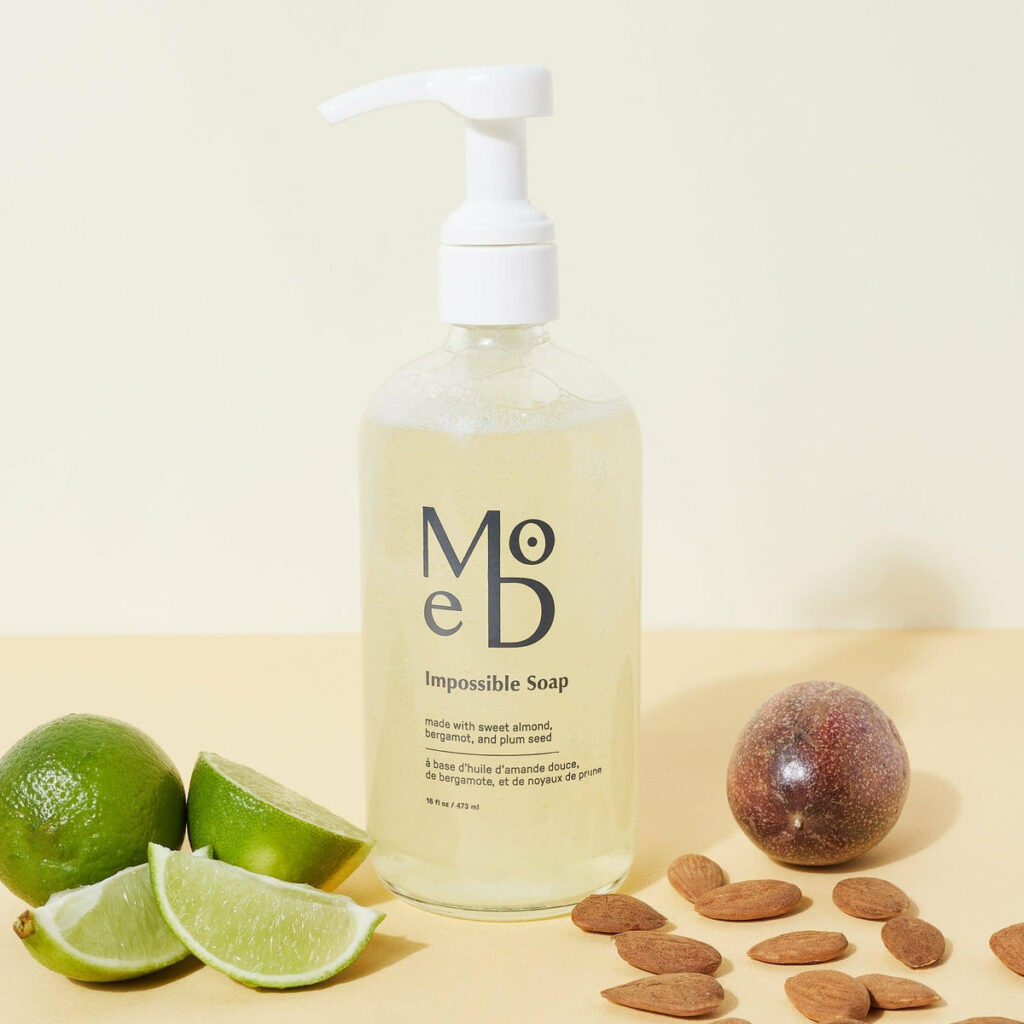 Le Labo makes all kinds of natural products in beautiful packaging. Their Santal 33 soap and shower gel is famous, for good reason! It has a captivating formula that includes vitamin E, olive oil, aloe vera, and flaxseed extracts. It's scented with notes of violet accord, cardamom, iris, papyrus, ambrox, cedarwood, leather and sandalwood. All of which not only make you smell great, but your bathroom, too.
Price: $60
One of the best plastic free beauty products to display for: Gender-neutral, minimalist elegance.
Sometimes,  your skincare routine can be boring. But Santa Maria Novella makes it a pleasure! And they have been doing so for almost 1000 years!
Yep, that's right: Officina Profumo-Farmaceutica di Santa Maria Novella sets its roots back to 1221 and is thought to be the oldest pharmacy in the world. It carries out all of its activities in the very places where they all began – Florence. Today's SMN is famous all over the world for its perfumes and "traditional preparations." These include everything from soaps and cleansers to perfumes and candles.
Price: From $30
One of the best plastic free beauty products to display for: Ancient European beauty.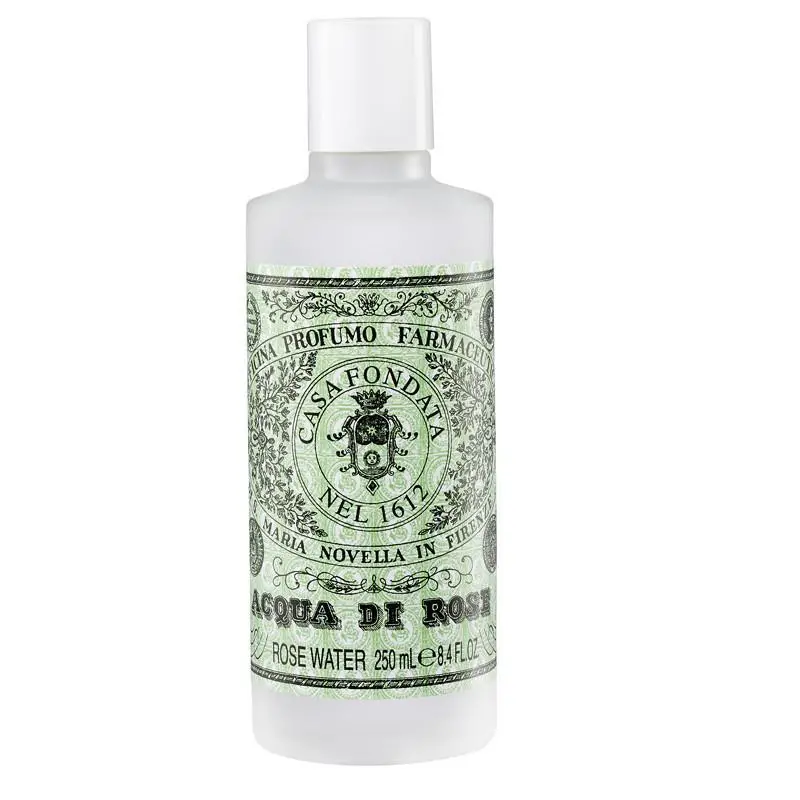 Odacite cares a lot about the planet. That's why they craft all of their products in small batches from plant based materials. For example? Their minty fresh gel cleanser purifies your skin without being aggressive and is recommended for congested skin types. Its cooling formula contains rhassoul clay and activated charcoal that absorb grime, whilst apple amino acids cleanse your skin without drying it. Ultimately, what will give a boost to your epidermis will be the tea tree and peppermint. Perfect for oily skin, but they have a comprehensive range of self-care products for everyone's needs.
Most products come in re-usable glass bottles you can refill with almost anything, from soap to cream to dishwashing liquid.
Price: $45
One of the best plastic free beauty products to display for: Matching. Odacide makes so many products, you'll find everything you need, from soap and toner to cleanser and cream, in matching bottles.
Housed in a thick glass bottle, etched with their logo, Aromatherapy Associates 'Deep Relax' bath and shower oils are ideal for anyone who suffers from insomnia. This deeply soothing formula draws on the relaxing and rest-inducing powers of Vetivert, Camomile and Sandalwood. It's guaranteed to help you unwind at the end of a long day!
Price: $65
One of the best plastic free beauty products to display for: Simple sophistication.
The Baobab Collection's 'Manhattan' set makes a beautiful gift. For a friend, or for yourself! It comes adorned with an Art Deco pattern influenced by the city's skyscrapers. It includes body  and hand lotion as well as hand wash gel. Perfect for displaying in your bathroom!
The natural formula includes notes of cypress, lavender and papyrus that release an enticing scent while nourishing your skin.
Price: $160
One of the best plastic free beauty products to display for: Art Deco lovers.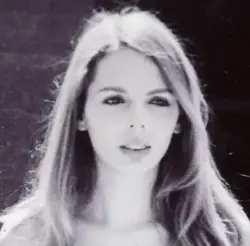 Based in Italy, our Features Writer Chiara is also a film critic and an award-winning artist, with a special interest in eco-friendly art. She has spoken on television, radio and podcasts about everything from vegan fashion to Italian film. You can see her work and learn more about her
here
.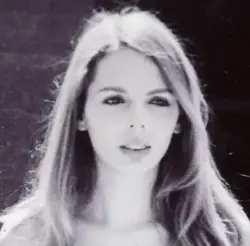 Latest posts by Chiara Spagnoli Gabardi
(see all)