How To Bring Quiet Luxury To Your Home

Want to bring the quiet luxury trend to your home? We've got a few tips for you!
By Chere Di Boscio
Quiet luxury has been a huge trend in fashion for a few years. And now it's spilling over into home decor. But…what is quiet luxury, anyway?
Well, in fashion, it has been defined as "clothing of the highest quality, but also clothing that has timelessness, is sophisticated and understated."
In other words, no huge Gucci belt buckles or Louis Vuitton logo handbags. In short, nothing that shouts: "this cost me a fortune!"
Instead, luxury fashion should be understated. Expensive, but tasteful. Recognised by those with an eye for quality. Think: quality materials, expert tailoring, neutral tones and timeless styles.
But what about quiet luxury decor?
In terms of the home, quiet luxury translates in slightly different ways, from choosing the right paint colour to correctly accessorising a room. In fact, there are plenty of ways to make a home look more expensive and luxurious. And the best part? You don't necessarily need to spend a fortune, and your home will look stylish for decades to come.
Here below, an expert in affordable luxury, Sara Ripamonti, Co-Founder of Aflux Designs, shares her expert insight on how to create a beautifully curated quiet luxury home.
Main image: Decoraid.com
How To Get The Quiet Luxury Trend At Home
1. Use organic materials
You know what looks great in your home? Cotton, wood, stone, ceramic and glass. You know what looks terrible in your home? Plastic. Avoid it at all costs, and instead, invest in natural materials. Not only will your space look more luxe, but it will be more eco-friendly, too.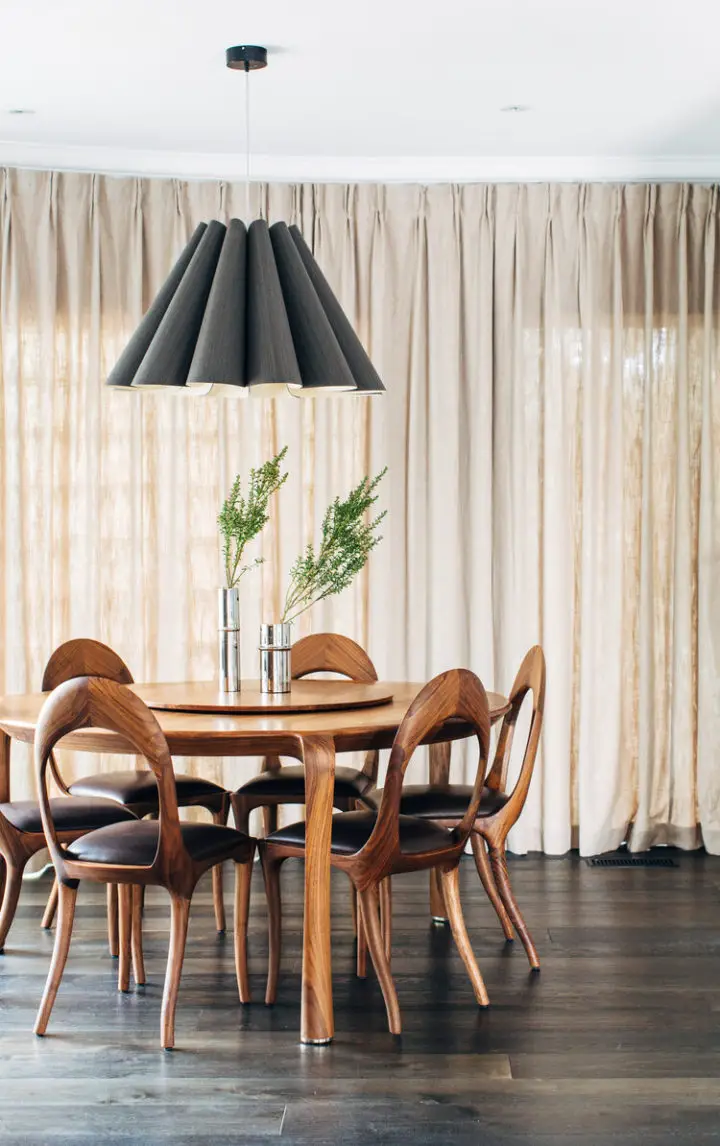 2. Feature understated antiques
Antiques are a great way of not only making your home more sustainable (it's basically recycling!), but they add a touch of quiet luxury to your home, too. Just make sure they're not too ostentatious. A rustic Shaker dining table or Victorian night stand will do, for example.
Image: Vigo Jansons Photography for Aflux Designs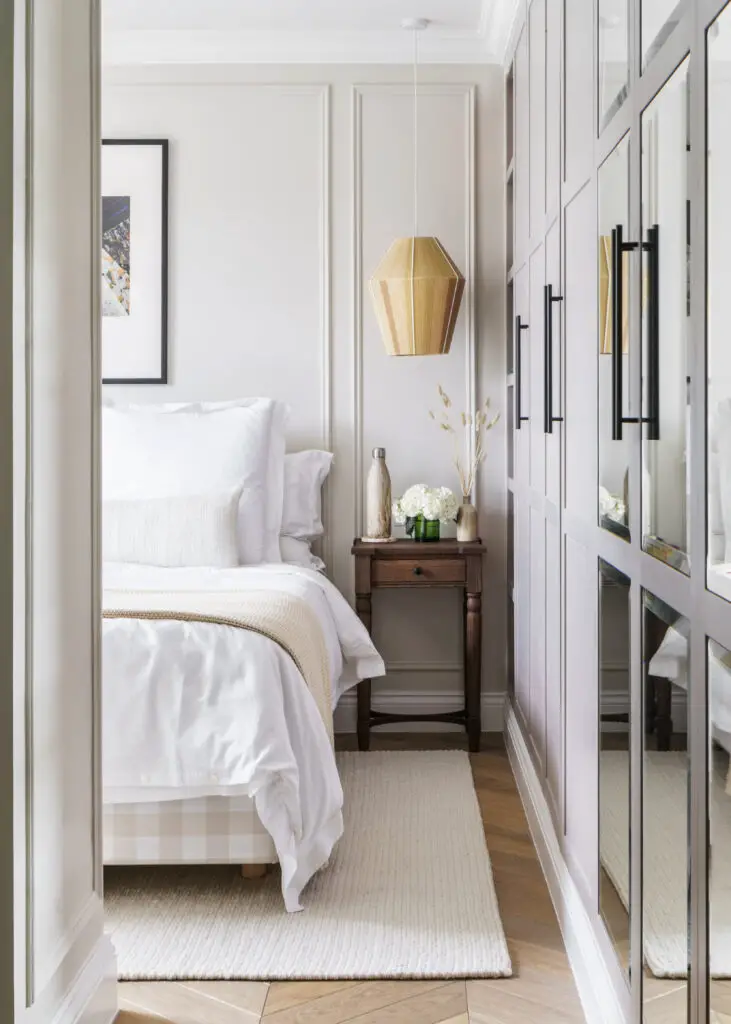 3. Add artisan made items
For me, given this modern age of mass production, artisan made items are a true luxury. Look for hand-woven textiles, wood carvings, and handmade pottery pieces, for example. They add something special to your home, because each item is truly unique.
Image: Vigo Jansons Photography for Aflux Designs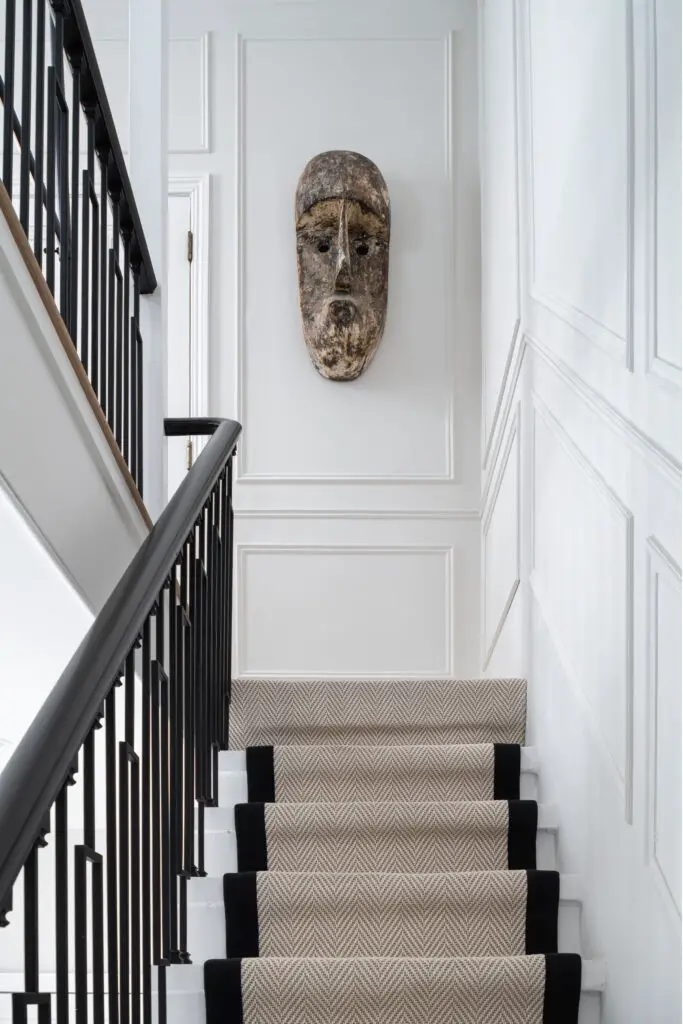 4. Add lush textures
Texture is important when it comes to bringing quiet luxury to your home. There's a big difference between having sofas, carpets and beddings made of polyester and acrylic, and those plush with velvet, cashmere, wool or organic cotton. You'll also suffer fewer shocks from static electricity. Bonus!
Image: allmodern.com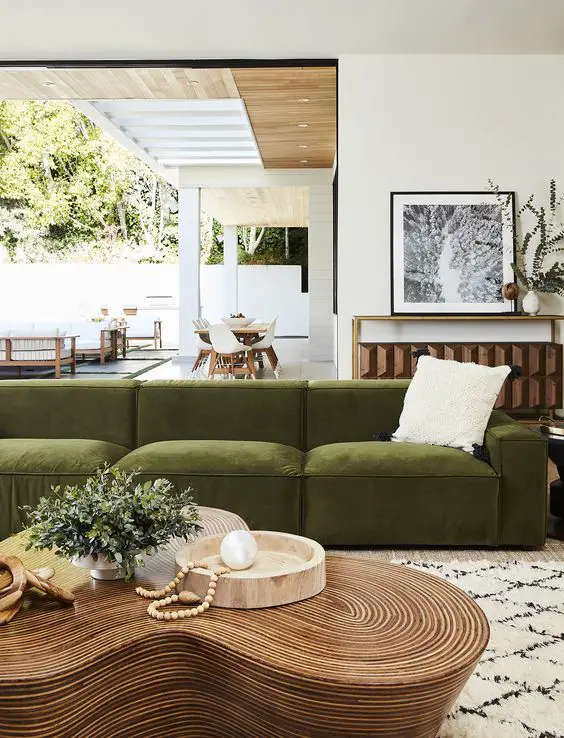 5. Bring in more light
There's nothing that feels healthier and more natural in a home than beams of sunlight. To get more light in your house, remove heavy curtains and blinds wherever possible. And if a room isn't blessed with natural light, layer it. For example, use a blend of pendant lamps, sconces, floor lamps, and table lamps.
Image: Vigo Jansons Photography for Aflux Designs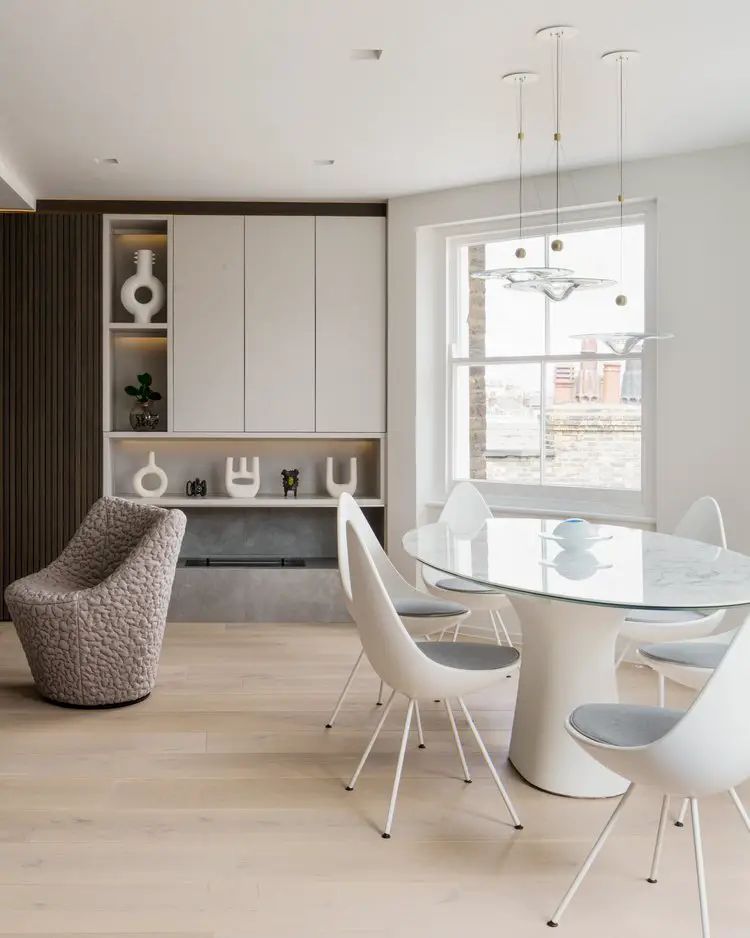 6. Embrace minimalism
An easy way to bring quiet luxury to your home is simply to declutter, and to embrace a minimalist aesthetic.
"There is a reason why quiet luxury has been so popular this year," says Sara. "Understated and refined interiors reflect a sense of exclusivity and meticulous attention to detail – something found in luxury settings."
She advises: "When designing a room, introduce a few statement pieces, whether it's furniture or accessories, and let them do the talking. If you overcomplicate a room or own too much clutter, it can feel overpowering and cramped – so less is definitely more."
Image: Vigo Jansons Photography for Aflux Designs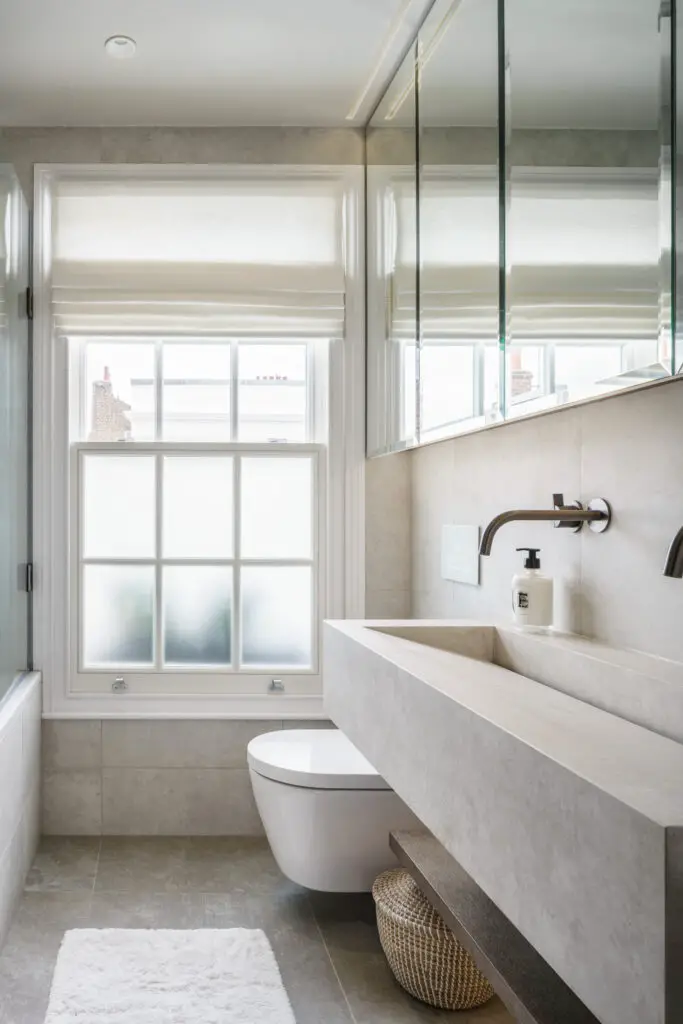 7. Invest in bespoke joinery
Forget all those weirdly fitted, IKEA wardrobes, kitchen cabinets that don't make the best of the space you have, and book cases that don't even reach the ceiling. A home boasting quiet luxury should have tailor-made storage to fit the space it's in precisely.
"Bespoke joinery is an easy way to transform a home to provide an effective yet striking storage solution. The price can vary depending on how much joinery you plan to introduce and who you use, but the difference between made-to-measure shelving and ready-made furniture is huge. The result is a high-quality, functional room that will be adaptable for years to come," Sara states.
See Also

Image below: Pinterest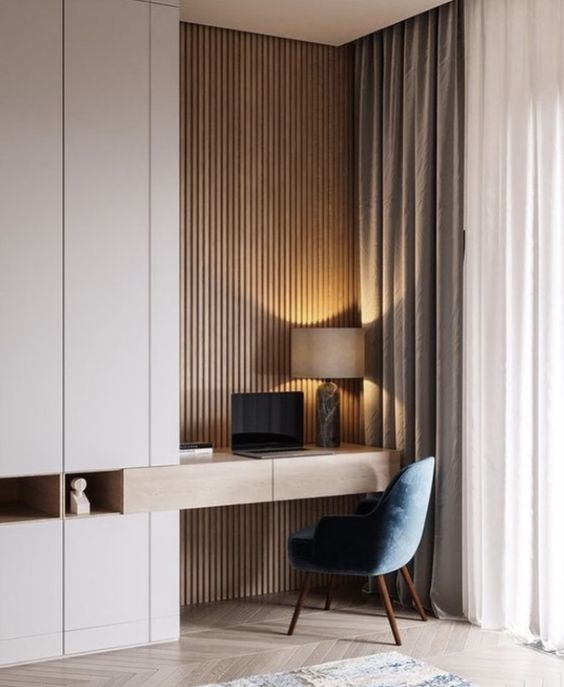 8. Use rich, simple colours
Sara says: "A simple colour palette is an effective way to create a home with longevity. This doesn't necessarily mean your home needs to be neutral. Instead, choose two or three key colours and incorporate varying shades of that colour with more versatile colours like creams and greys."
She continues: "By simply updating your wall colour or introducing a few key accessories such as a rug or scatter cushions, the result will be a serene and harmonious atmosphere that looks high-end – without you needing to re-design the entire room."
Image: decoholic.org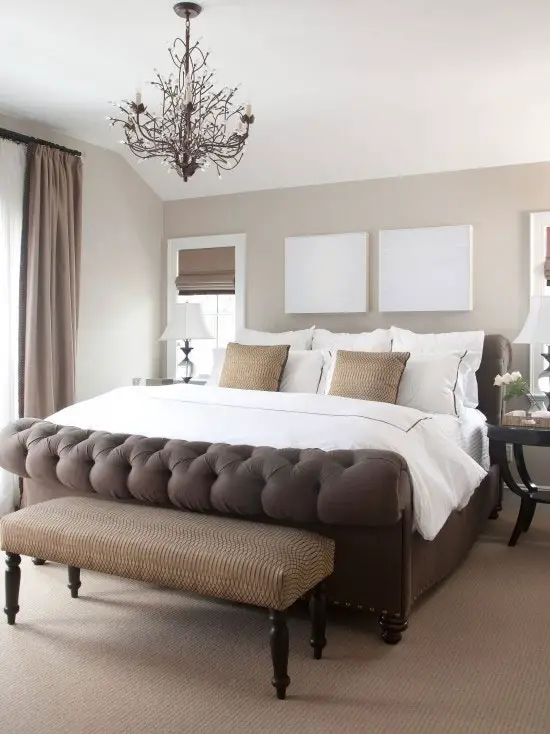 9. Respect history
If you're lucky enough to live in an older home that boasts details like fireplaces or ceiling roses, keep them! These details automatically bring quiet luxury to your home. They're increasingly rare, and are therefore, quite special. But if they're missing from your property due to previous developments and renovations, don't worry. They can be restored.
Sara says: "For many modern homeowners, there has been an increase in people wanting to add a touch of architectural elegance to elevate the look and feel of their home. Adding crown molding or a ceiling rose will draw the eye up and give the impression of taller ceilings, as well as a more refined space. Complete the look with a beautiful pendant light for the final touch."
Image: Vigo Jansons Photography for Aflux Designs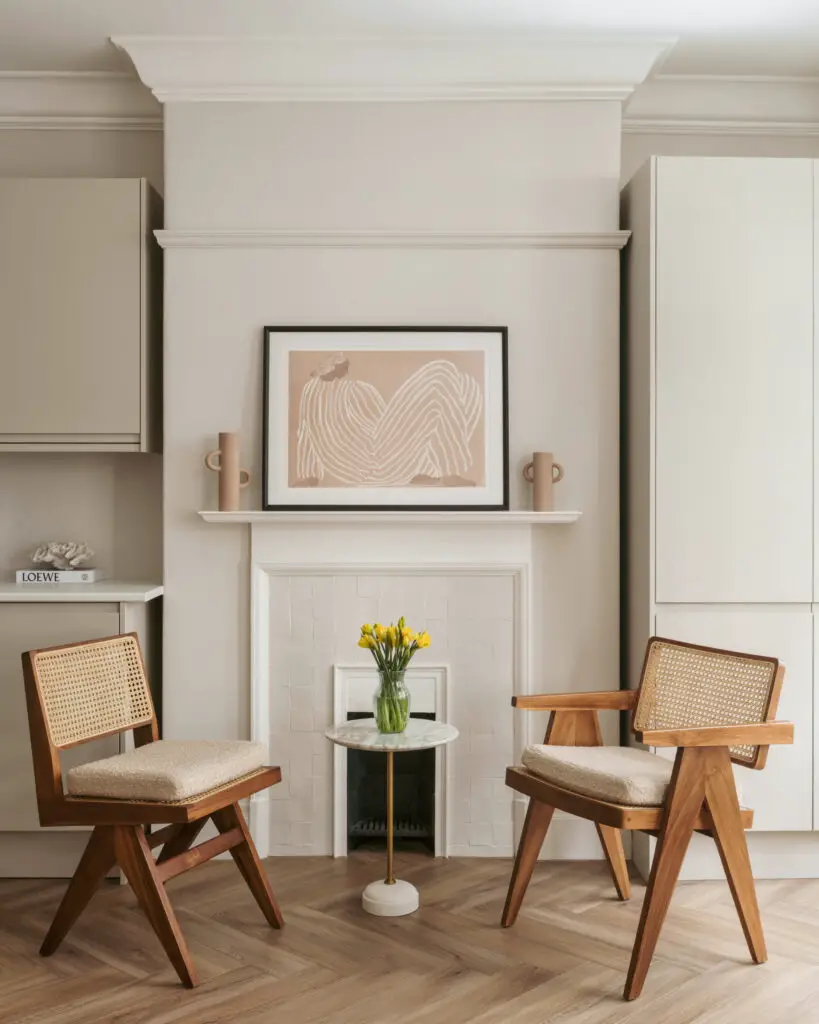 10. Invest in outstanding artwork
Our final tip for getting the quiet luxury look at home is to choose outstanding artwork. Featuring pieces that truly resonate with you are a wonderful way to reflect your personality and style. The more wall space they fill, the more luxe they feel!
Oh, and btw: you don't need to spend a fortune on a Picasso. It's not about the prestige of the piece; it's about the vibe it gives you.
Scour bazaars, flea markets, and thrift stores, or even look at online art galleries. And if you've got an artistic talent, why not create your own one-of-a-kind painting?
Image: Pinterest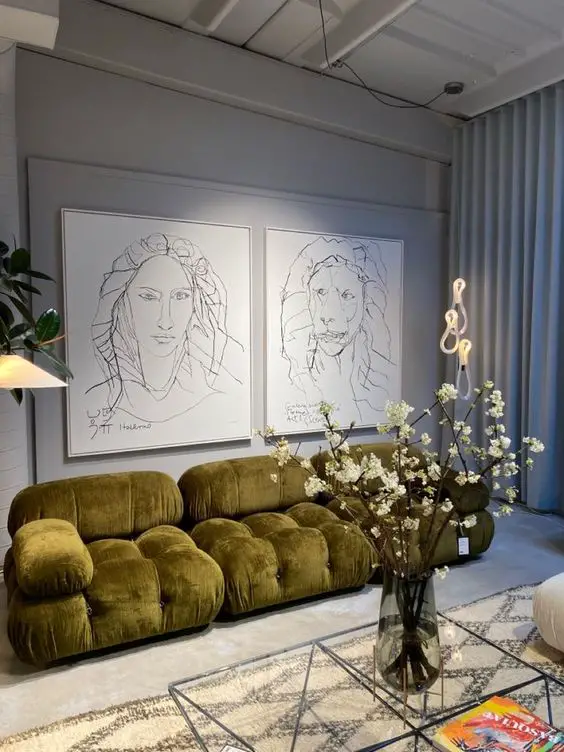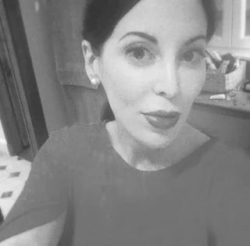 Chere has always loved writing, fashion and languages, and holds degrees in Psychology and Art, and postgraduate degree in Applied Linguistics and Education. Her long career in journalism spans several continents: she's edited and written for prestigious fashion magazines in Toronto, Dubai, Paris, London and Buenos Aires, and also taught at the prestigious
School for Oriental and African Studies
(SOAS) in London for over a decade. Learn more about Chere's extensive career on
LinkedIn
.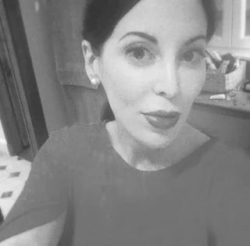 Latest posts by Chere Di Boscio
(see all)