5 New Vegan Fabrics For Your Home
 These new vegan fabrics for your home will make you want to say goodbye to leather forever!
By Chiara Spagnoli Gabardi
Once upon a time, homes were lush with natural fabrics. Blankets were made of wool, furniture was leather and wood, and carpets were often made of rags, which often came from wool and cotton clothing.
During the industrial age, textiles became a bit more exotic, and silk was introduced to homes from the Orient. But animal exploitation was still rife, and leather was still dominant in furnishings.
Later, from the 60s to the present, unfortunately, things took a turn for the worse.
Petroleum based synthetics and plastics dominated the textile and furniture markets, and homes were packed with polyester furnishings, blankets and carpets. The result? Microplastics in our water, less durability, and way, way more static electricity.
Luckily, there's now a movement towards cruelty-free and sustainable textiles for the home.
In fact, the vegan fabrics market for the home continues to expand as brands search for more sustainable alternatives to products such as leather and polyester. A 2021 report by The Vegan Society – The Rise of Vegan Fashion – found that 48% of British shoppers want more vegan items across all fashion categories and Mintel reported that 57% of British shoppers are trying to make more ethical choices.
Here below, we'd like to share with you some of the best vegan fabrics for your home. These are all plant-based, of course, but they're also very low in plastics.
5 New Vegan Fabrics To Try At Home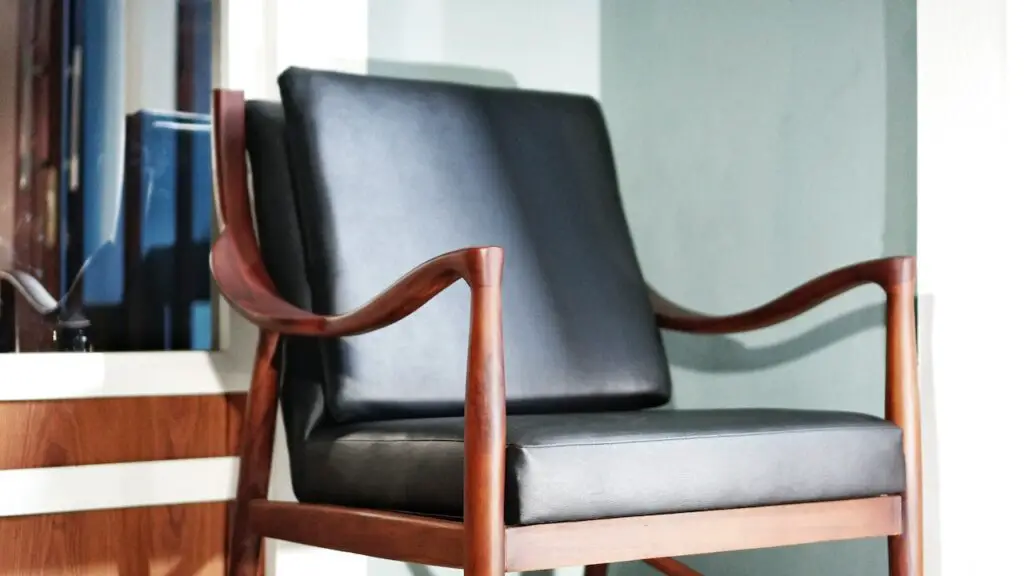 Bananatex® is the world's first durable, technical fabric made purely from the naturally grown Abacá banana plants. It was developed with environmental responsibility in mind. Specifically, the Abacá is sturdy and self-sufficient, requiring no pesticides or extra water. Additionally, its growth is contributing to reforestation in areas of former Philippine jungles.
Bananatex® aims to offer a sustainable alternative to widely used synthetic fabrics, such as polyester. The brand also offers a plant-based coating which will replace their previous beeswax coating, making their entire range vegan. Indeed, Bananatex® is now Vegan Trademarked.
One of our favourite uses of the fabric so far? The collaboration between furniture company Lehni and backpack label QWSTION. The result, as seen below, is the gorgeous Ensō chair.
This is a seat for both in- and outdoor use, defined by functionality, timeless design and minimal use of resources. Recycled aluminium and Bananatex® form the base and seat, while all other materials as used in screws and feet can continue their life in existing cycles as well.
One of the best vegan fabrics for your home for: Everything from blankets and pillows to sofa upholstery.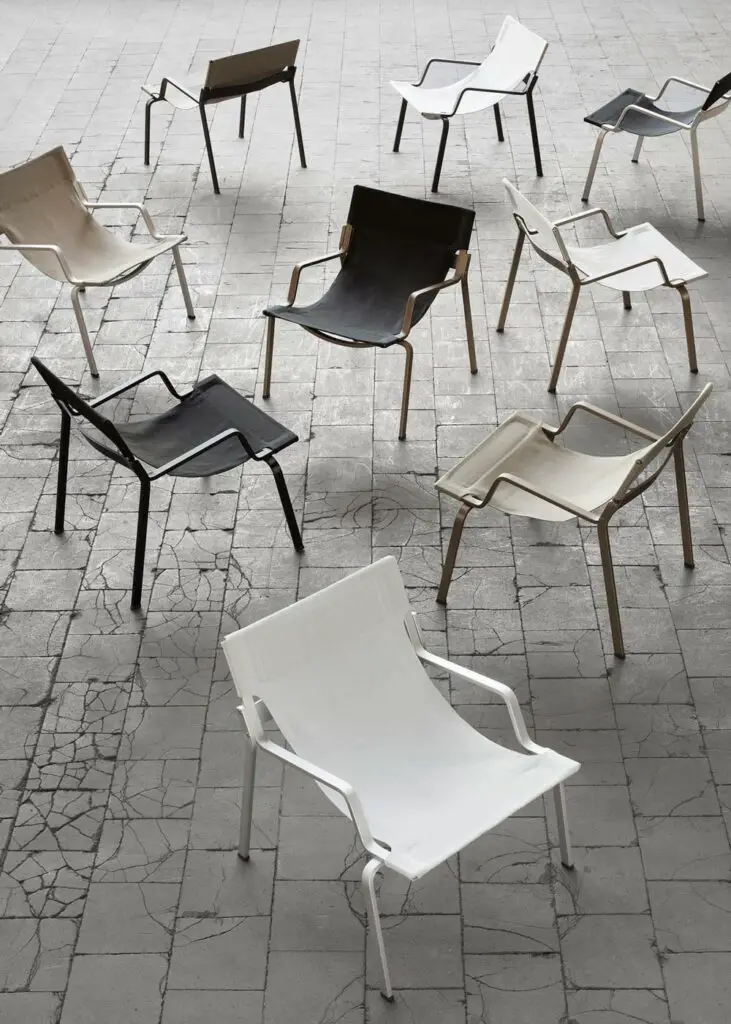 The word gives it away: this fabric comes from the leaves of the pineapple plant. It was first known as Piñatex®, produced by the company Ananas Anam.
The making of this eco-friendly textile goes back to the 90s when Dr Carmen Hijosa, a leather-goods expert from Spain, was working as a consultant in the Philippines leather export industry. When she became aware of the the environmental impact of mass leather production and chemical tanning, she decided it was time to seek a sustainable alternative.
The abundance of plant fibres in traditional weaving inspired her. She ultimately investigated in the potential of pineapple leaves.
Today, Piñatex® provides thick, leather-like fabric that's perfect for furnishings, as well as fashion items. The brand also brings social benefits and better opportunities to small farming communities, while having a minimal environmental impact.
Tamasine Osher put the fabric to excellent use with her incredible Spider Chair (below). First shown at Decorex International 2018, she was thrilled to use Piñatex in her design.
"It really is the perfect alternative to leather and pushes boundaries further with its own exceptional properties. Feedback from clients seems to support our view that Piñatex is at the forefront of sustainable textiles providing a unique luxurious high quality fabric that is also good for our planet," she said.
One of the best vegan fabrics for your home for: Furniture like armchairs or sofas.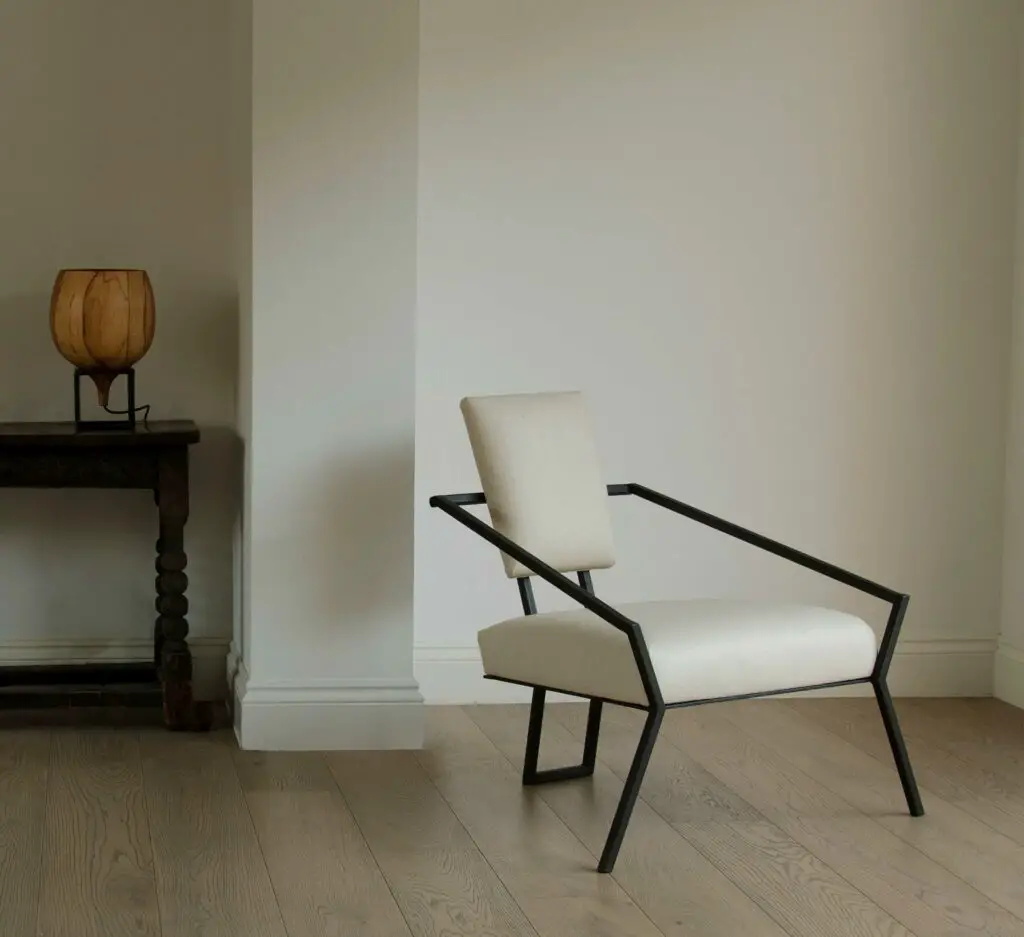 This new fibre is truly incredible. It's a combination of virgin natural materials and upcycled agricultural waste.
Wondering how it works? It all begins with the selection process. Searching for the right natural ingredients to obtain the desired use-case and aesthetic profile. This can vary, depending on the product needed.
For example, carpets need to be durable, so ingredients are selected to help achieve this purpose. Often coconut husk fibre (a.k.a. coir) is the preferred choice. Natural rubber and cork can be valid alternatives.
But the best part? While many plant-based leather fabrics use plastic to strengthen it, there's none in Mirum.
See Also

We can't wait to see more home decor brand switch from plastics to plant-fabrics through this pioneering material!
One of the best vegan fabrics for your home for: Everything from carpets and upholstery to curtains.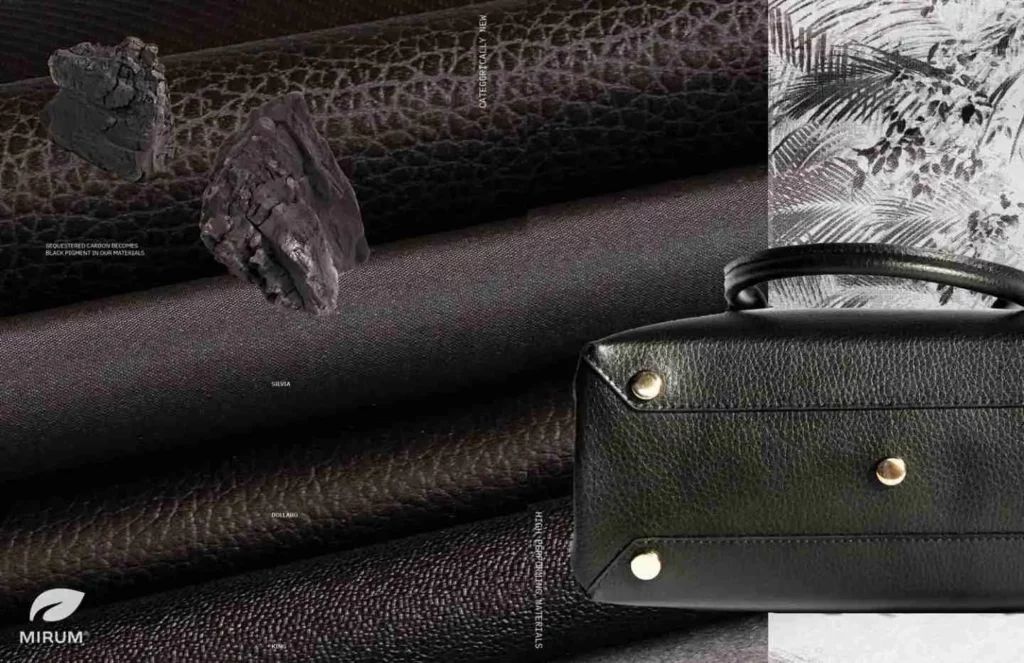 Calling all wine lovers: we've got the ideal vegan fabric for you: Vegea! This material comes from pomace. In other words, the residue of the wine-making process, namely grape skins and seeds.
The result is a smooth, durable fabric that's one of the strongest plant based leathers. It comes in a wide range of colours, and can even be printed with leather-like textures, such as snakeskin or crocodile.
It all started in 2013, when Italian furniture designer Gianpiero Tessitore couldn't find a sustainable material to replace animal leathers in his work. He partnered with an industrial chemist named Francesco Merlino to work on a solution and spent the next three years on research and development.
Today, the Italy-based company is Global Recycled Standard certified. The GRS is a product standard for tracking and verifying the content of recycled materials in a final product. The standard applies to their full supply chain and addresses traceability, environmental principles, social responsibility requirements, chemical content and labelling, too.
One of the best vegan fabrics for your home for: Replacing leather in furnishing.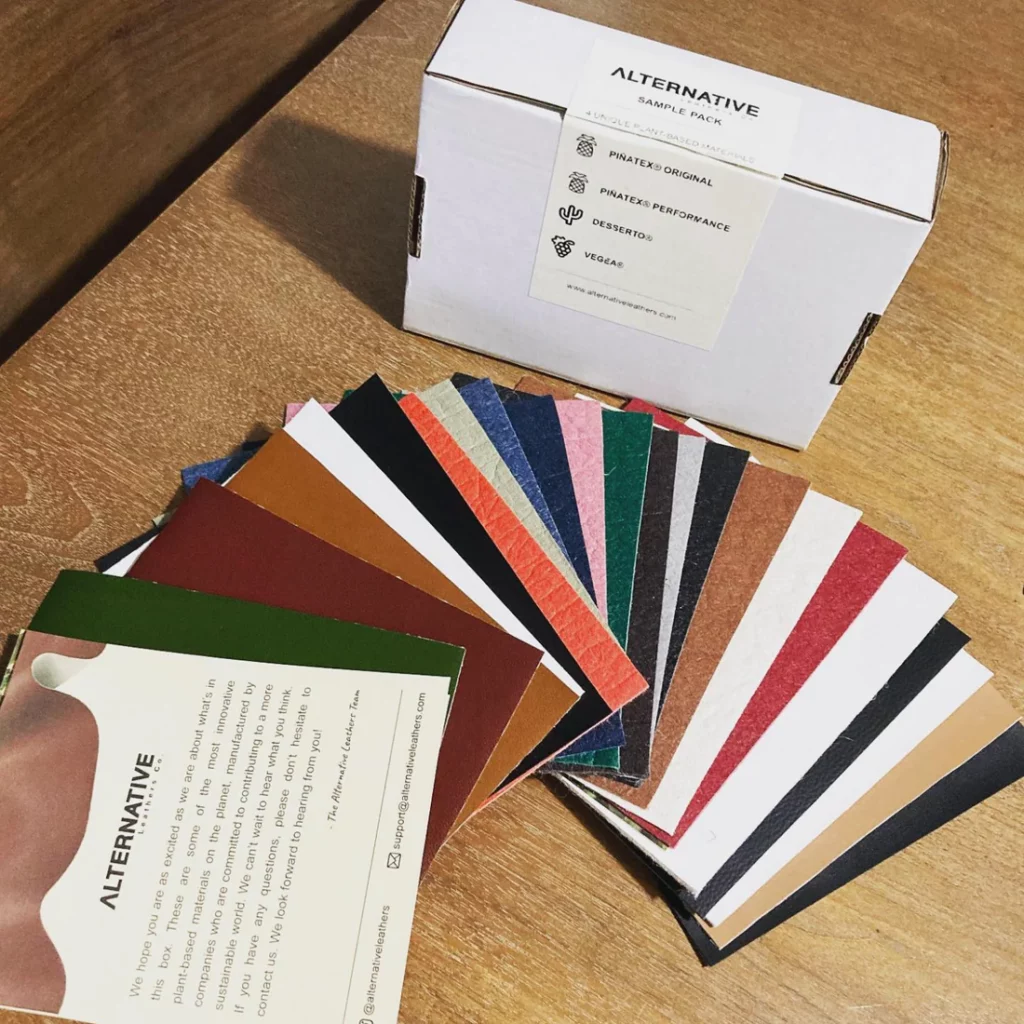 Have you ever thought about the amounts of leather used for the furnishings inside cars? Things are finally about to change with Banbū Leather. Which comes from fast-growing, sustainable bamboo, of course!
Vicki von Holzhausen and her team initially developed their unique bamboo leather fabric to "shift the automotive industry's favouritism for animal leather to guilt-free, sustainable luxury interiors." And who says the next step can't be applied to couches and armchairs?
The von Holzhausen company truly has a conscious code in its business. It strives to create alternatives to traditional leather. Their products are not only low-carbon, non-toxic, and ethically made, but are also cruelty-free and ethically produced.
One of the best vegan fabrics for your home for: Car interiors, furnishings, accessories like placemats.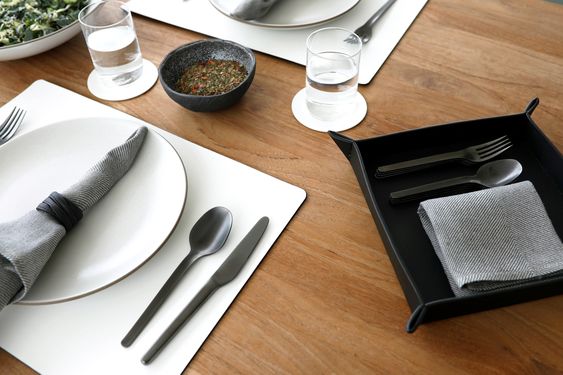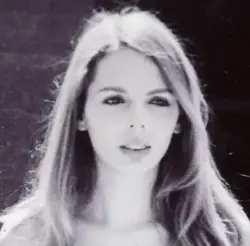 Based in Italy, our Features Writer Chiara is also a film critic and an award-winning artist, with a special interest in eco-friendly art. She has spoken on television, radio and podcasts about everything from vegan fashion to Italian film. You can see her work and learn more about her
here
.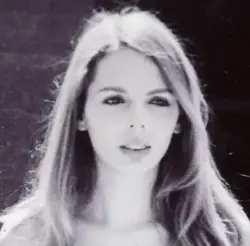 Latest posts by Chiara Spagnoli Gabardi
(see all)