Designer Deborah Lindquist Talks Interiors
Designer Deborah Lindquist has expanded her eco-friendly clothing range into interiors, and we couldn't be happier!
By Chere Di Boscio
Known in fashion circles as 'the Green Queen,'Deborah Lindquist is one of America's most sought-after eco-friendly fashion designers.
She creates exquisite apparel out of a mix of "reincarnated" and new Earth-friendly fabrics, such as cashmere, hemp and bamboo.
Her avant-garde apparel has been showcased in numerous publications including Elle, Eluxe Magazine, In Style, WWD, Vibe, People, Brides and Maxim. She has dressed A-Listers such as Rihanna, Pink, Christina Aguilera, Paris Hilton, Keisha Cole and Jessica Alba.
Lindquist is best known for her sustainable bridal wear. But she has also created a home collection, as well as loungewear. Here below, she talks sustainable interiors, and more.
Designer Deborah Lindquist Talks Interiors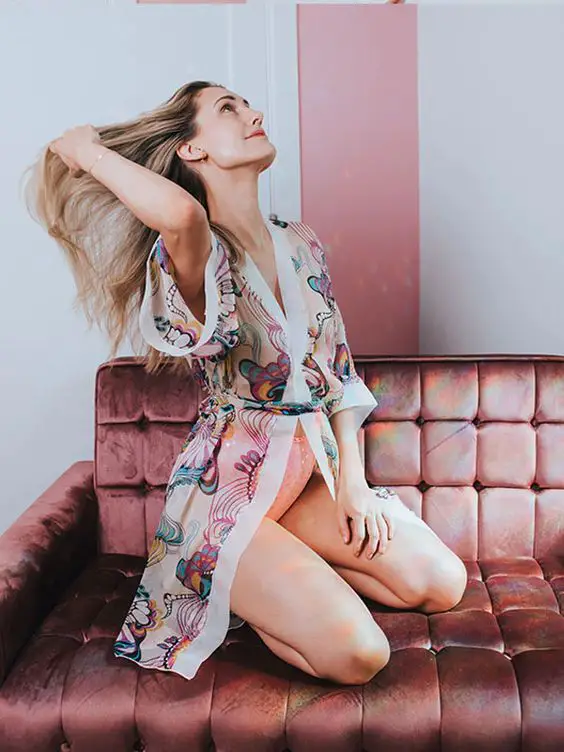 What makes you an eco-friendly designer?
I have always sourced vintage materials, deadstock, and various eco fabrics for my collections since the beginning, before names such as eco, sustainable, green were created to describe what I and other eco designers were doing.
What inspired you to design sustainably?
The inspiration comes from my unique connection to nature and core values. I'm a 3rd generation farmer's daughter. So I have a close connection to the sacred land I grew up on, which had long before been a Native American village.
My great-grandfather immigrated from Sweden and built our farm in the mid 1800s. My grandfather took it over, and then my dad. We practiced old school methods such as crop rotation, we used organic material as fertiliser, and so on.  These days you would call us regenerative or sustainable farmers.
This is a subject I am very interested in, since farmers grow the food we eat as well as fibres for our clothing (such as cotton, hemp, flax) and botanical dyes. The health of our soil, air, water is directly connected to the health of all beings.
As a little girl, I had many creative ideas and started to sew various things for myself and others. I taught myself how to sew before my professional seamstress grandma Ida jumped in to teach me more skills. Since designing and creating clothing was an early passion, I explored it more deeply and turned it into a career.
I studied fashion design at Parsons School of Design in NYC and designed for brands before launching my brand in 1983.
What's the biggest difference between designing for the house and for clothing?
I think it's actually quite connected. In terms of colour, those you love to wear and look best in segue nicely into the ones you choose for your home.
What does 'home' mean for you?
Home has many functions and a harmonious design and energy flow is key. From an energetic point of view, I practice basic feng shui myself. But I do go to my professional practitioners to help me to create harmonious energy flow in my home and workspace. I go to my Shaman to get rid of stuck and negative energy. I've landed in a few haunted places and have needed professional help with this. The bad ones get to go completely and the stuck ones get help moving on.
Many of us work at home and need an organised space to get things done. But it's also important that an area of your home function as a sanctuary, a place for you to calm down and recharge.
That's where I come in. I make pillows and home decorative items from my vintage and sustainable fabrics and materials to help you transform your space into a sanctuary. I love neutrals, but also love working with colour! So much of what I do involves using pops of colour as accents.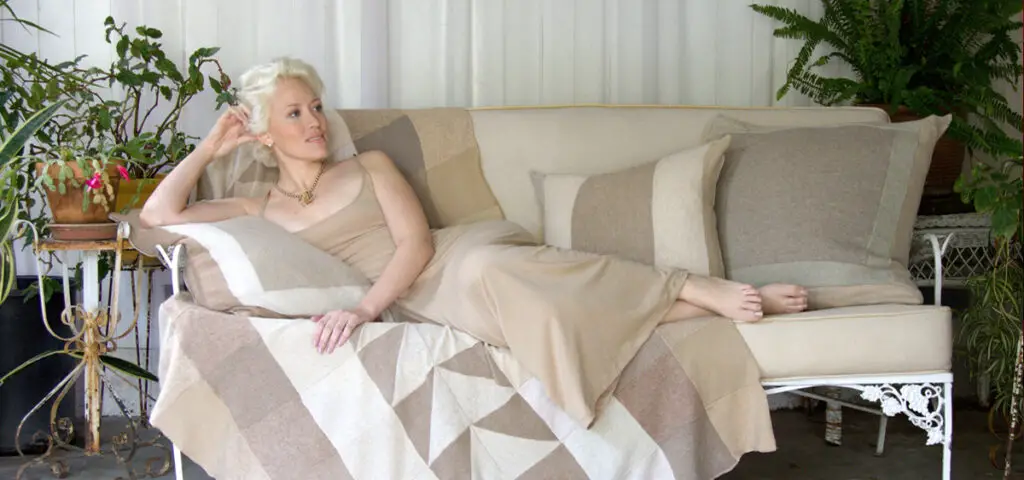 What are some of your favourite pieces from your home collection?
I love my pillows and throws, because they easily transform spaces with texture and colour. In case you want to change the accent colours in your home, my pillows have zippers so are interchangeable. I also love my mini matchboxes, which I initially designed to help me with my meditation practice. I've done these in many incarnations and use leftover vintage fabrics, semiprecious stones, various materials to decorate these little home décor items. They also make nice gift items.
What fabrics do you love using most and why?
I started making pillows out of leftover pieces of fabric from jackets I created in the 90s. The jackets and pillows were both a huge hit and this is where my home décor line initially started. In the vintage/upcycled category, upcycled cashmere is my favourite for the luxurious coziness and for pops of accent colours. I love ornately embellished vintage saris and use them for custom pillows. Most often for the bedroom, as they can be delicate.
I also do dream/eye pillows in vintage fabrics and hemp filled with lavender, chamomile, and mugwort for dream therapy and rest.
A newer category I'm working with for home is hemp fabrics. I am a big fan of hemp for many reasons! I use it in my sustainable basics clothing collection. The hemp fabrics I'm using are generally more neutral, so work well in minimalist interior designs.
I'm currently doing pillows and experimenting with creating rugs in upcycled denim. My next online course is focused on working with upcycled denim, and is entitled "Out of the Blue".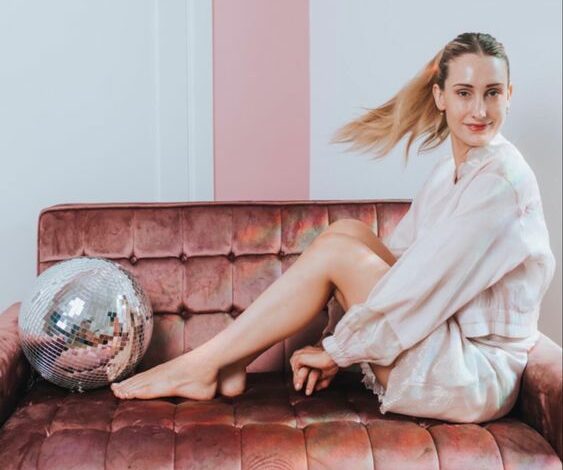 What items in your house make you feel most at home?
The art I've collected from my artist friends, my pillows and throws. I do my own curtains and slipcovers for chairs and sofas, outdoor furniture because I know how.
How can people purchase your collections?
On my website. And you can join my eco fashion design courses at creatingecoconsciousfashion.com
To learn more about designer Deborah Lindquist, please click here.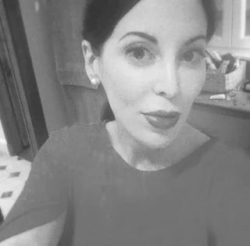 Chere has always loved writing, fashion and languages, and holds degrees in Psychology and Art, and postgraduate degree in Applied Linguistics and Education. Her long career in journalism spans several continents: she's edited and written for prestigious fashion magazines in Toronto, Dubai, Paris, London and Buenos Aires, and also taught at the prestigious
School for Oriental and African Studies
(SOAS) in London for over a decade. Learn more about Chere's extensive career on
LinkedIn
.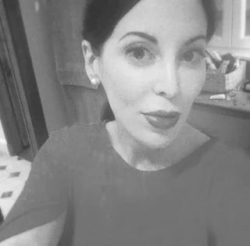 Latest posts by Chere Di Boscio
(see all)