Michael Giannelli Shares Tips On Decorating With Flowers

Michael Giannelli decorates the gardens and tables of the rich and famous in the Hamptons. Here, he shares some of his top tips for using flowers to make your home more beautiful
By Chere Di Boscio
East Hampton Gardens is a rather exclusive home and garden shop. It offers floral, landscaping, and garden designs to the privileged residents of this tony neighbourhood.
The shop is a hotspot for hostess gifts, fresh flowers, and everything to set the perfect table, with many exclusive items.
After working at Victoria's Secret for many years, Michael Giannelli bought East Hampton Gardens. He moved out to the Hamptons full-time and redesigned the store with his partner interior designer Greg Shano.
Micheal kept the original staff and many long-time clients, including Ina Garten, Martha Stewart, and Charlotte Moss. They're all deeply impressed with his skill with plants and flowers. and seek his verdant designs for parties, events, and of course, their own personal homes.
Here below, we asked Michael for his best tips for making your home more beautiful with flora.
Michael Giannelli's Top Tips For Decorating With Greenery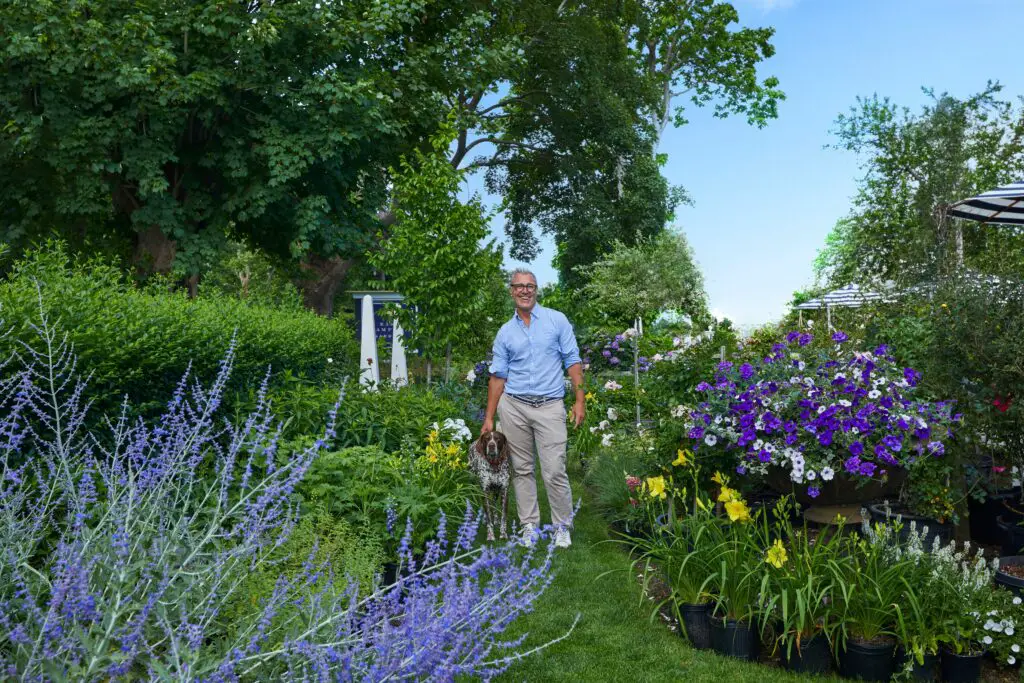 EH: Which flowers do you think make the most beautiful bouquets and why?
Michael Giannelli: Sweet peas, roses, peonies, and lilacs make a soft romantic bouquet. I do a loose airy arrangement with very little filler. The fragrance is amazing.
EH: What's your favourite way to decorate a table for a beautiful luncheon?
Michael Giannelli: I love our d'Ascoli table linens for a chic beautiful table. The mixed patterns of the napkins, placemats, and tablecloths make a relaxed setting. Simple flowers from the garden or farm stand make it easy.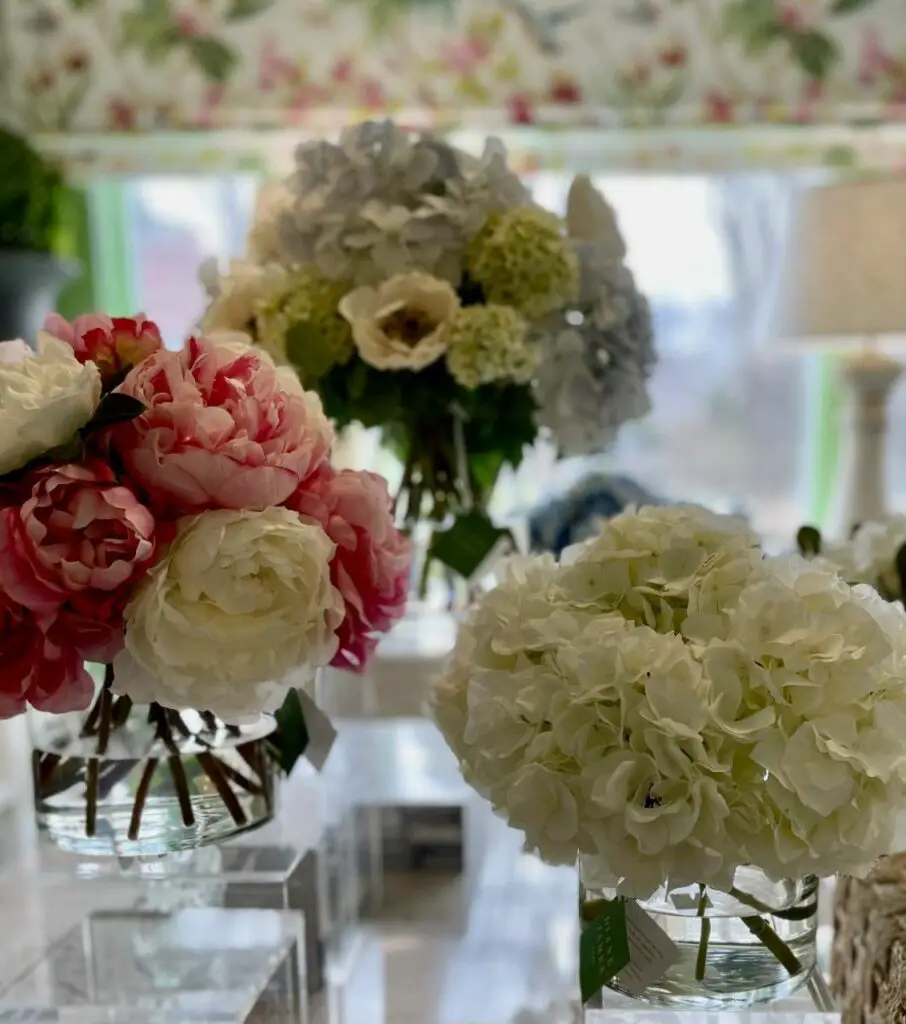 EH: Besides plants, what other kinds of objects do you think make a garden beautiful?
Michael Giannelli: I like to add vintage pieces such as a fountain, armillary, or even our faux bois bird cage to add interest to a garden. It's the juxtaposition of hard stone pieces with the soft texture in the garden that adds interest.
EH: What do people often neglect in garden designs?
Michael Giannelli: The elements mentioned above. And they often neglect someone to take care of the garden once it is installed. If you have a green thumb and are ready to spend hours in the garden deadheading, weeding, and taking care of the garden that's great.
Many people love the relaxing time spent in the garden. But if you aren't planning a do-it-yourself approach hiring a professional is best to ensure your garden is taken care of.
EH: What's the best-selling item in your shop?
Michael Giannelli: Our signature candle Bloom is a go-to hostess gift. It's a blend of white flowers like lily of the valley, mock orange, freesia, and musk is the bottom note making it a light fresh floral. It is based on a beautiful white cutting garden in the morning dew.
EH: Which flowers do you most love seeing together in a garden, and why?
Michael Giannelli: I love roses, peonies, delphiniums, and hollyhocks mixed with salvia and mallow for an old-fashioned cottage feel. It's always perfectly imperfect!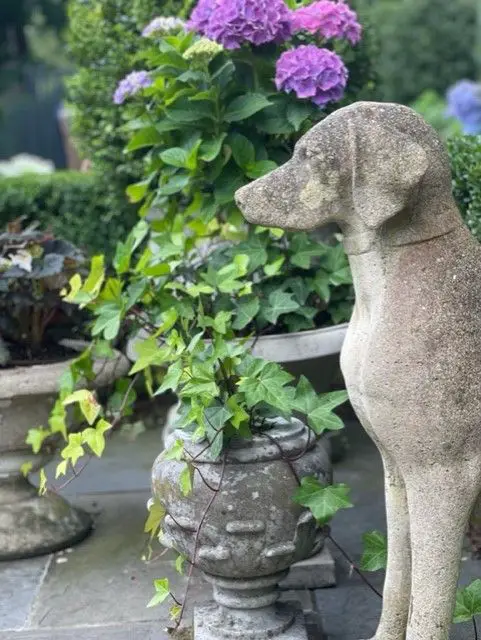 EH: What landscaping advice do you have for those who don't have much garden space?
Michael Giannelli: Create destinations in the garden. An entrance with a focal point, a small lounge area or meditation space, and a dining area. Give each a similar point of view with plants to keep the areas organised without too much chaos. Use boxwood or ilex to delineate spaces.
EH: Finally, what are 3 of your top overall gardening tips?
Michael Giannelli: Know your own expertise, know the amount of light your garden gets and full sun for roses is about 8 hours of direct sun. Less sun on roses leads to black spots, mildew, and pests!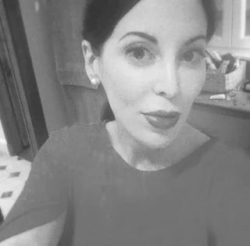 Chere has always loved writing, fashion and languages, and holds degrees in Psychology and Art, and postgraduate degree in Applied Linguistics and Education. Her long career in journalism spans several continents: she's edited and written for prestigious fashion magazines in Toronto, Dubai, Paris, London and Buenos Aires, and also taught at the prestigious
School for Oriental and African Studies
(SOAS) in London for over a decade. Learn more about Chere's extensive career on
LinkedIn
.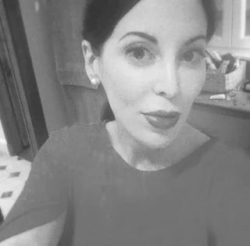 Latest posts by Chere Di Boscio
(see all)