Laurence Carr On Circularity In Interior Design & More
Interiors specialist Laurence Carr has a lot to say about circularity in home design. But would you agree with her?
By Chere Di Boscio
Laurence Carr is a renowned international interior architect and product designer. Her main focus is on creating interiors that embody sustainability and healthy living.
She is also the founder of Studio Laurence, a new, sustainable, luxury home goods brand that specialises in zero-waste interior design accessories.
Laurence exclusively partners with manufacturers that support its mission to embrace mindful luxury amidst closed-loop, zero-waste processes and production methods. She is the Sustainability Ambassador of Maison & Objet and a judge of the committee for the Sustainable Path, as well as being a member of the United Nations Conscious Fashion and Lifestyle Network advisory board, and the executive producer and host of Chez Laurence, an EarthXTV original docu-series.
In short, there was no one better to ask about circularity in interior design, as well as social trends in the home.
EH: How can interior designers start to make their work more eco friendly? 
Laurence Carr: There are many ways those of us within the built environment and interior industries can adapt and become part of the solution.
It's more important now than ever to prioritise sustainable and locally sourced materials to reduce the environmental impact of our projects. This includes considering the carbon footprint of materials and their life cycle analysis.
And, interior designers should all become knowledgeable about green building certifications such as LEED (Leadership in Energy and Environmental Design) and WELL Building Standard, which promote environmentally responsible and health-conscious design practices.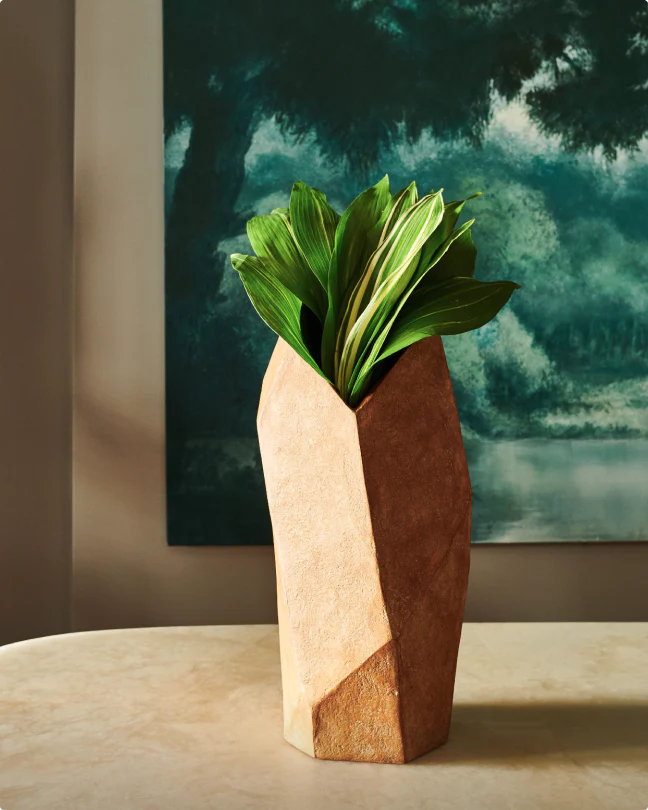 EH: As a vegan for most of my life, I'm all for reducing animal agriculture, especially ending fur and leather in interior design. However, I do worry that a sudden imposition of agricultural reductions may lead to a drastic reduction in the food supply and starvation for many. What are your thoughts on this?
Laurence Carr: This is a great question, with a lot of complexity to consider in an answer. I agree that it's essential to approach agricultural and environmental policies with a balanced and well-thought-out strategy.
As a certified longevity diet counsellor, interior architect, and designer, I'm no expert on agriculture. But as an interested consumer, some considerations I'm aware of to help achieve this balance involve:
developing adaptations like drought-resistant crops and improved water management
promotion of sustainable agriculture practices like crop rotation and organic farming
investing in research and new technologies
creating social safety nets to ensure vulnerable populations are protected from food insecurity
consumers becoming more proactive about supporting local and sustainable agriculture
reducing food waste.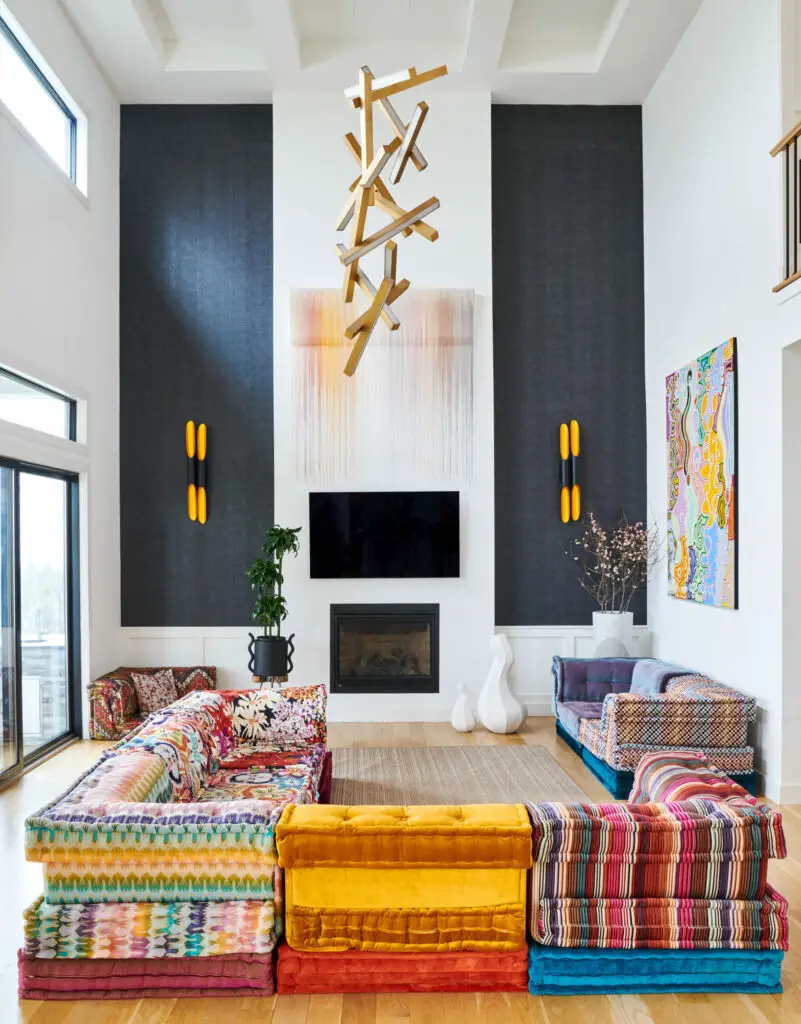 EH: Do you think more people are starting to care about sustainability?
Sustainability is finally moving into the mainstream. But in my opinion, if we all move toward more circular solutions—which include (but are not limited to) net-zero processes—we inch closer to that goal, more quickly.
Circularity takes sustainability several steps further. It has the potential for a far more potent impact than just sustainability alone. And yet it remains rather an unknown concept.
My mission is to raise awareness about what circularity is, why it matters, and how we can apply the concepts of a circular economy to the built environment.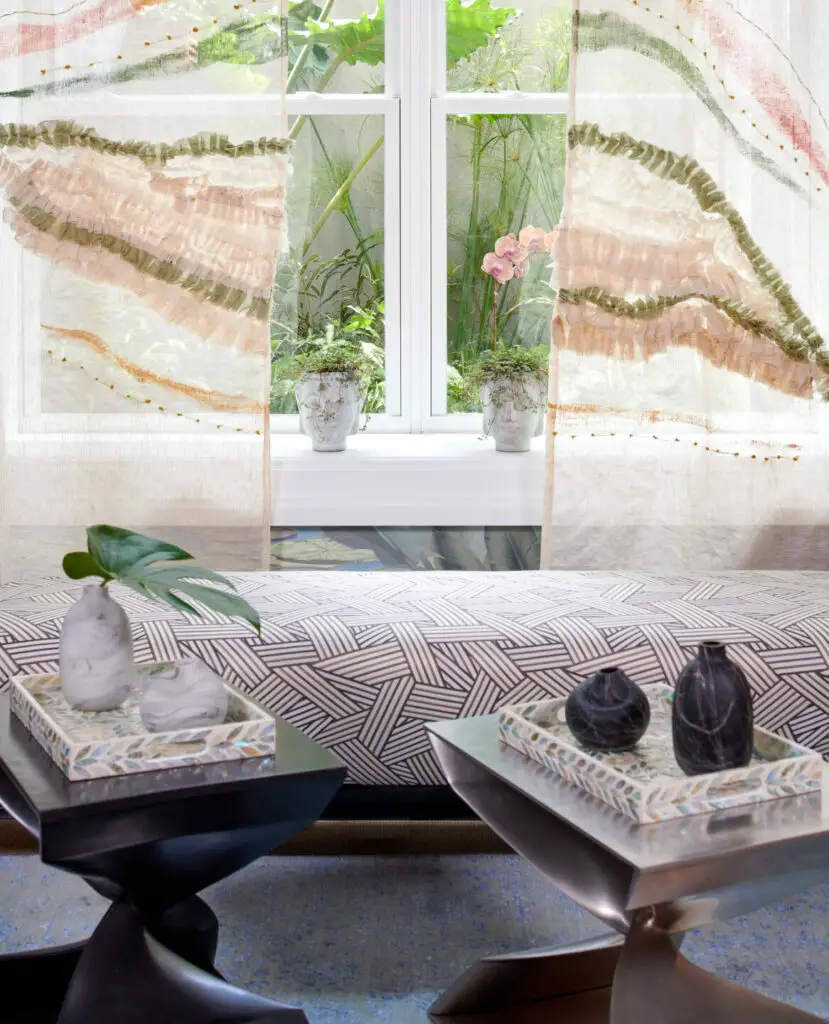 EH: We in the West are being told to replace our gas heaters and stoves at home. To live in 15-minute cities. To replace our petrol cars with EVs, to live in tiny homes. However, those in the East are building mega-structures and are consuming at unprecedented rates. Is logical? Is this fair?
Laurence Carr: I believe that all nations should work individually AND together to take full responsibility for their unique contributions to carbon emissions, natural resource protection, and climate change. That's part of why I got involved with the United Nations. To be part of the global solution in addition to the work I do in my own communities.
But rather than arguing about what's "fair," I would encourage everyone to shift their perspective and focus on what's "right."
EH: The average Western consumer will soon have to replace all the items mentioned above. But isn't the trashing of perfectly good appliances and cars and replacing them with brand new ones an ecological disaster in the making? These policies just don't make sense to me.
Laurence Carr: If everything being replaced went to landfill, then yes, it would be a disaster. But luckily, thanks to a huge surge in circular recycling and upcycling innovations, we can easily find new uses for the component parts of those appliances and cars. So their life cycle can continue in new ways without contributing to our waste problem.

EH: Hmm…given the billions and billions of tonnes of plastics, metals and textiles in landfill currently, that does not seem likely at all, if you ask me. But let's move on.
Your work is zero-waste and circular. Yet many criticise items such as jewellery and home decor as being superfluous. What would you say to such critics?
Laurence Carr: To me, these are separate issues. Superfluous is defined as "unnecessary, especially through being more than enough." But what constitutes "enough" for people is highly subjective.
Any item created for the home or fashion can be made using circular design techniques to generate as little waste as possible (and best yet, none at all). If everything shifted toward these processes, then it wouldn't matter whether something is "superfluous" or not.
See Also

In that dreamy—yet possible—scenario, if what we make creates no waste, then who is to say what is "enough"? Why should people have to compromise on what brings them joy, so long as they're doing no harm in the acquisition or collection of those things? What matters more than how much people have is how responsibly those things are made. And how they can be disposed of or recycled at the end of their lifecycle.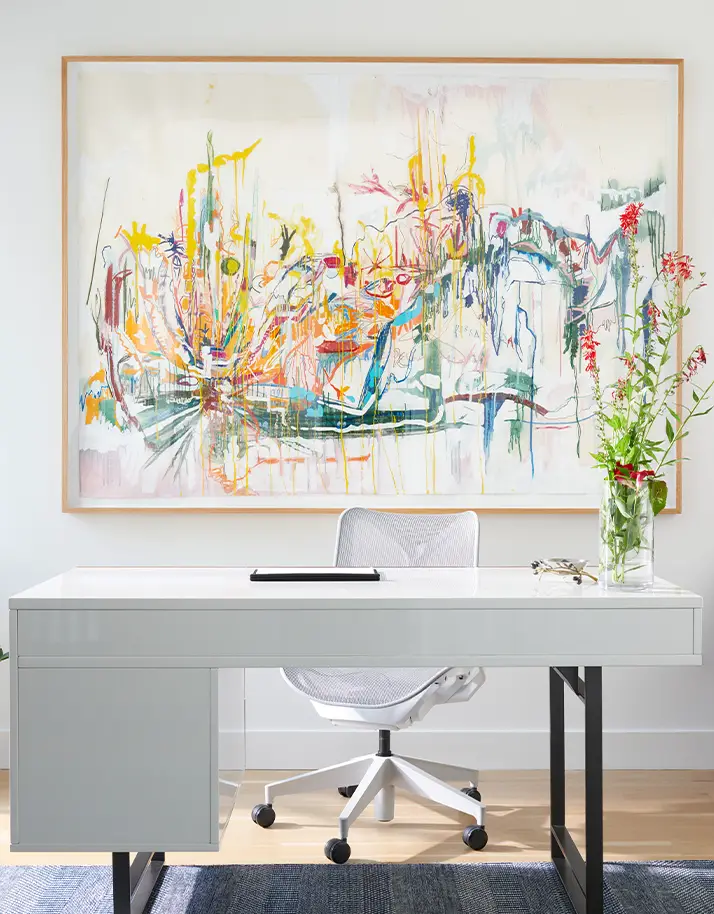 EH: I would agree. What are some of the latest design projects you've been working on?
Laurence Carr: I recently launched a new sustainable luxury home goods brand, Studio Laurence. I also designed a capsule collection of sculptural vessels, which debuted at New York's NYCxDESIGN week and at Maison & Objet's Paris Design Week.
With this launch, we are solidifying the fact that investing in sustainable materials and manufacturing processes does not negate quality. The studio's mission is to design with finite resources in mind and produce artful objects and furnishings in harmony with nature. Not at its expense.
The capsule collection's sculptural, handmade vessels employ cutting-edge technologies. It prioritises circular materials and champions conscious consumerism.
To that end, we frequently collaborate with like-minded manufacturers to embrace our sustainably-minded ethos without compromising value or artistry.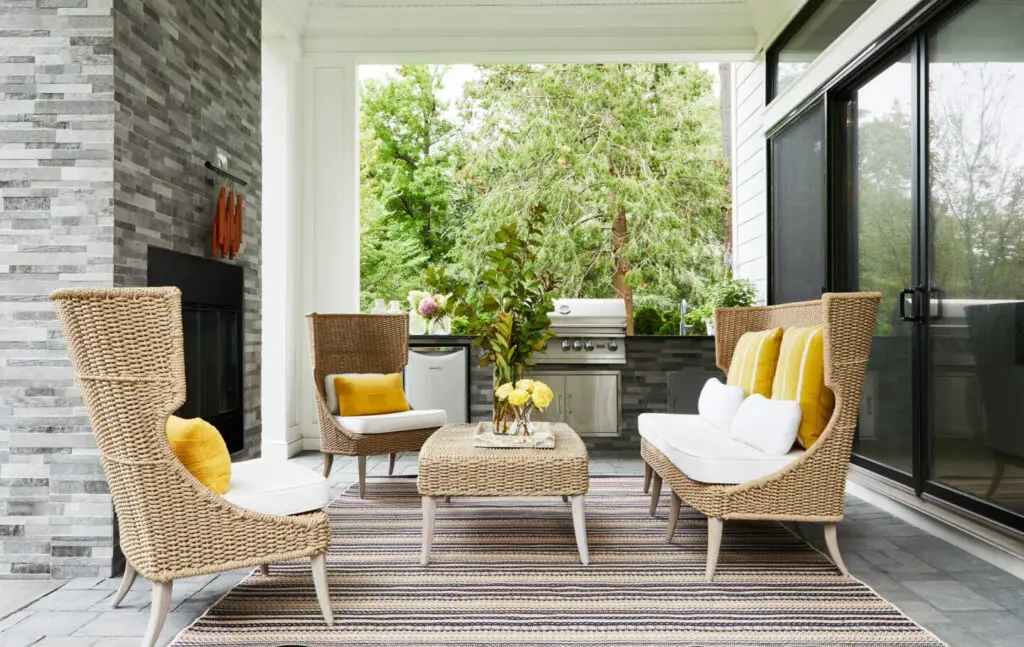 EH: Besides objects, which of your other projects are you proudest of?
Laurence Carr: Aside from the launch of Studio Laurence, I'm very proud to have showcased Circularity in Action at Maison & Objet's January edition. For this, I brought Danish furnishing brands and their circular design practices into the spotlight. I did this through an immersive, artful, and educational presentation about the lifecycles of products and their impacts.
I organised this project with the Confederation of Danish Industry, in partnership with Creative Industries of Denmark, Visit Denmark, and VOCAST. Funding came from the Trade Council of Denmark and the European Union. It was sponsored by TARKETT.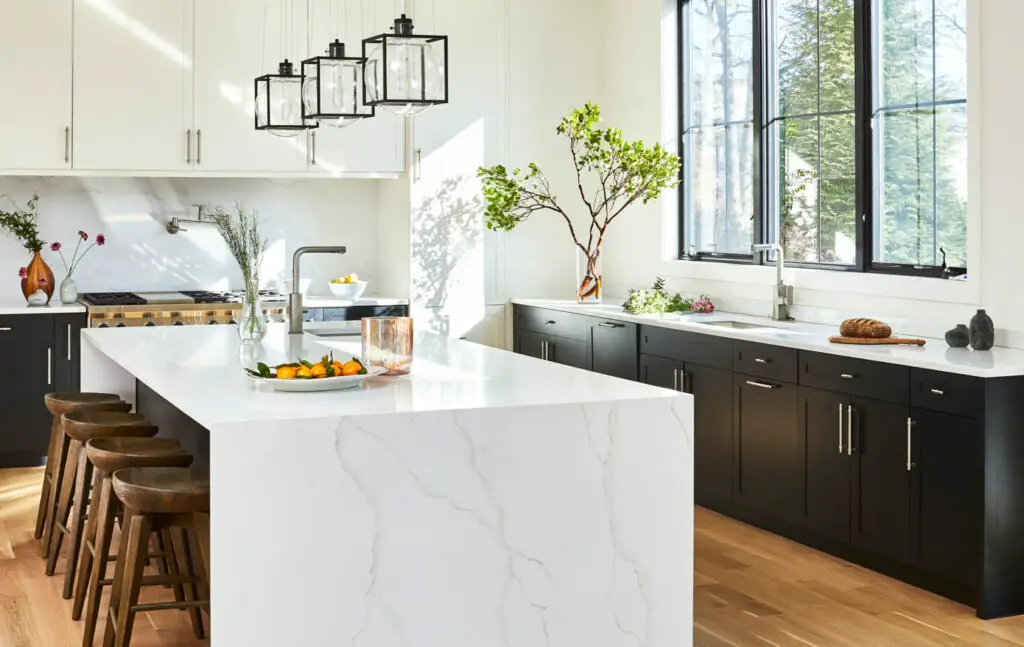 EH: What else do you have on the horizon?
Laurence Carr: I feel very fortunate about how busy things are right now! On the design front, I'm hard at work on designing my next product collaborative launch for Studio Laurence. On the advocacy front, I'm excited to be partnering with the United Nations Conscious Fashion and Lifestyle Network. I'm also a member of their advisory board. Please stay tuned to my website and socials for news on all this as soon as I can share it!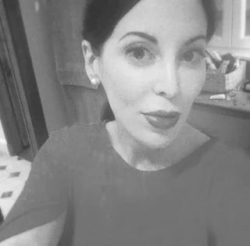 Chere has always loved writing, fashion and languages, and holds degrees in Psychology and Art, and postgraduate degree in Applied Linguistics and Education. Her long career in journalism spans several continents: she's edited and written for prestigious fashion magazines in Toronto, Dubai, Paris, London and Buenos Aires, and also taught at the prestigious
School for Oriental and African Studies
(SOAS) in London for over a decade. Learn more about Chere's extensive career on
LinkedIn
.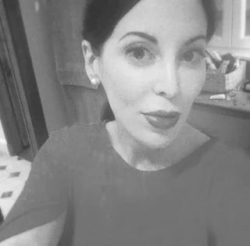 Latest posts by Chere Di Boscio
(see all)