10 Of The Best Eco Friendly Dog Toys

Love your pet more by considering getting him or her one of the best ever eco friendly dog toys!
By Lora O'Brien
Sure, they're cute, loving and a cherished member of the family. But our canine pals leave their own footprints on the planet. When they're giving us those puppy dog eyes and wagging their tail, it's easy to lavish toys and luxuries on them. But a shocking 634 million dog toys make their way into the dustbin each year in the US alone. Yikes!
Luckily, it's super easy to spoil your pet a bit, without killing the planet so much. Just learn to be a more conscious pet owner and protect the environment by swapping their toys for more natural choices.
Made from organic materials like hemp rope or recycled rubber, they're more durable, too. Which means they'll last longer, no matter how hard your pup plays with them!
Seriously Toxic Materials In Dog Toys
There's another reason to look for the best eco friendly toys for dogs, though. And it's this: most mainstream toys targeted at our pets are made from a slew of toxic materials. In fact, there are zero regulations regarding the manufacturing of dog toys, which is a scary thought. It essentially means all kinds of dangerous substances can be in pet toys! Think: polyester stuffing, carcinogenic plastics and plasticisers, highly toxic scents, and even LED lights, in some cases!
Of course, our dogs don't really care what they play with. They're happy to chase sticks, which is great! Personally, my own pup  loves to play with newspapers, old ropes, and retired slippers.
But if you want to indulge Fido with some of the best eco friendly toys for dogs, we've selected a collection of natural, sustainable and non toxic ones below. Whether you live in a tiny apartment, or a house with a sprawling garden, these will all ensure playtime is still fun!
10 Great Non Toxic Toys For Dogs
If you have a larger breed dog, you'll know how fun a game of tug of war is. This rope made from cotton is not only resilient, meaning it won't shed after a few times playing with it, but it's also made using  non-toxic materials which we love for our canine friends.
One of the best eco friendly dog toys for: Larger breeds.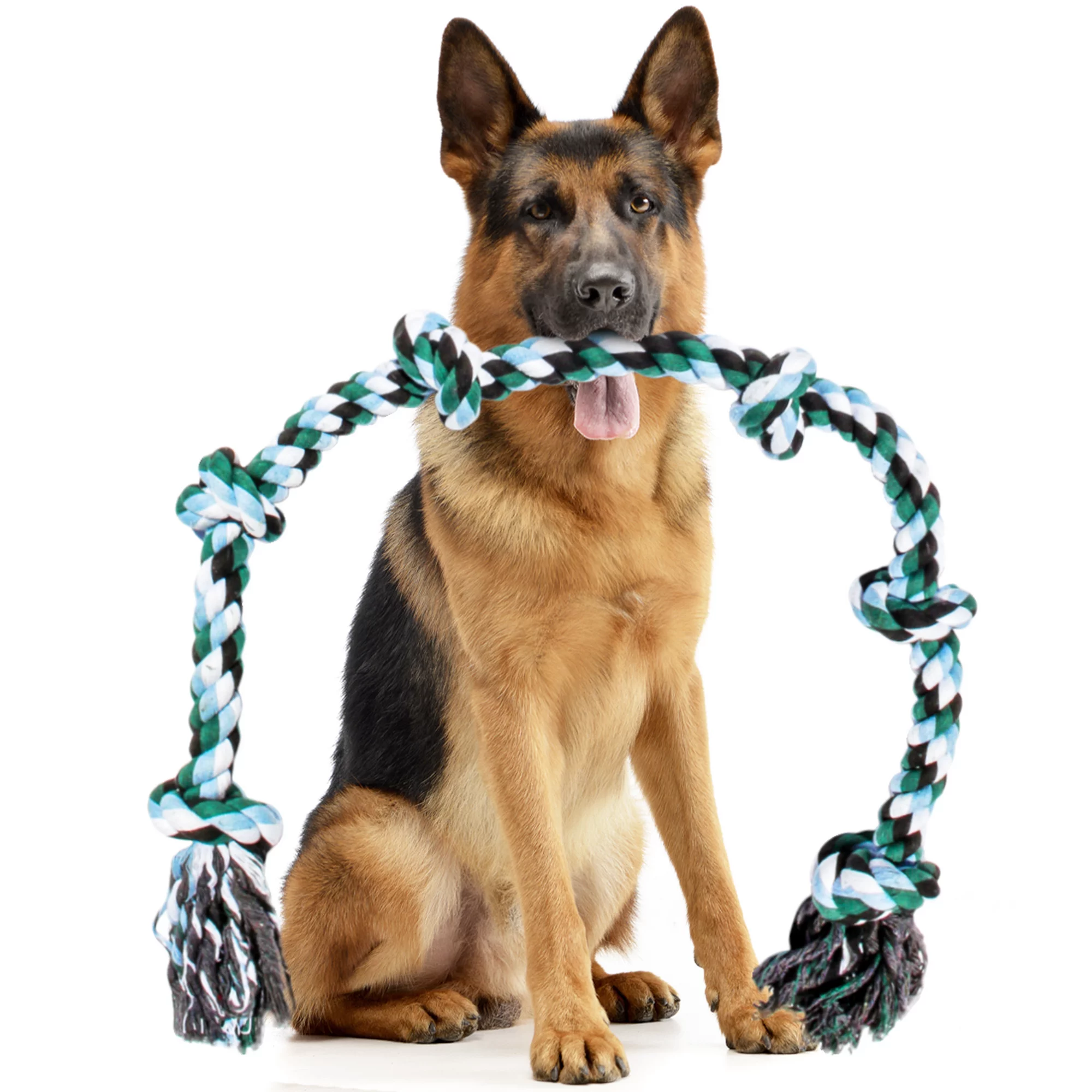 Whether it's playing with your dog or giving them some love, sometimes their breath can be pretty nasty! The spikes on this natural rubber chew help to grind away plaque and loosen tartar hidden between dogs' teeth which means better breath, hurruh! They won't be able to resist this chew thanks to its bone shape and bacon flavour.
One of the best eco friendly dog toys for: Dogs in need of better oral health.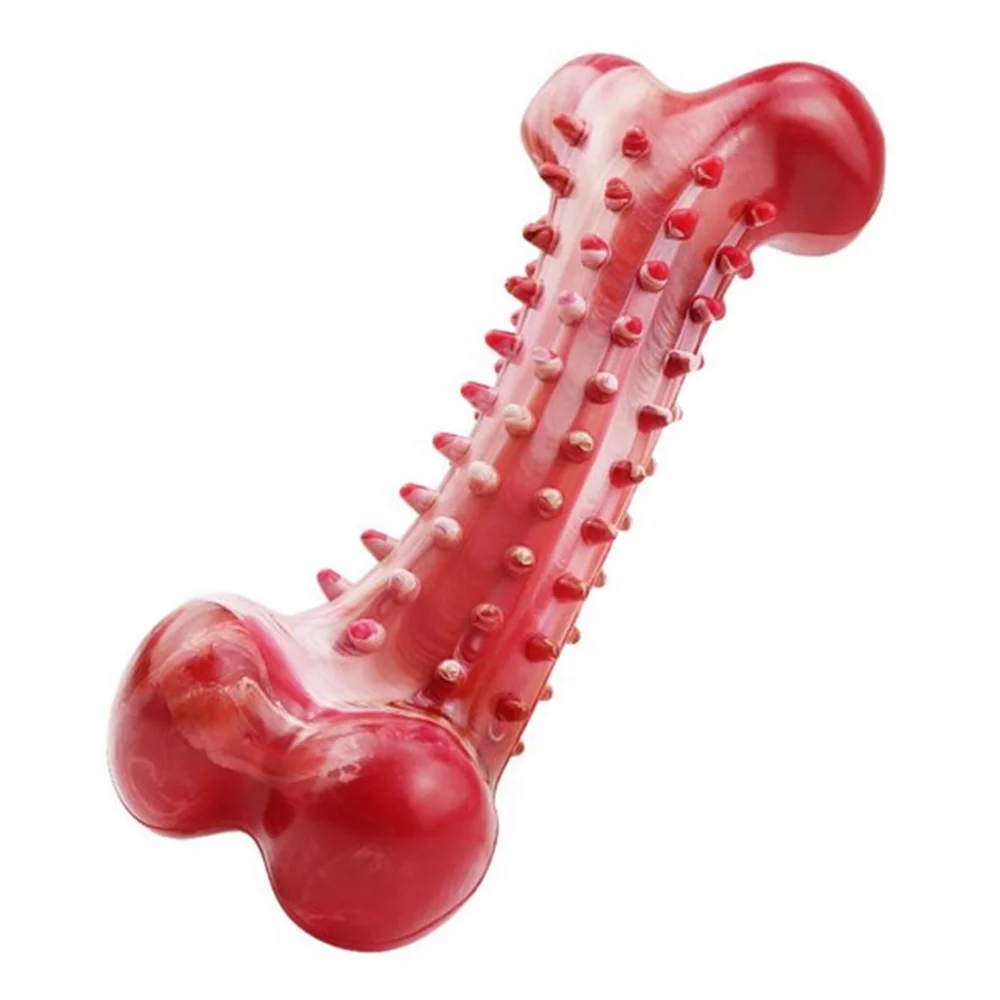 Is your dog a bit of a chomper? Protect furniture and keep shoes safe with this cherry blossom knot rope toy. The natural beech wood not only looks adorable, it will provide your pet with ample interactive play. The natural wood is a satisfying texture for them to chew on, but it will also promote clean their gums, keeping their dental hygiene healthy, too!
One of the best eco friendly dog toys for: Playtime – for you and your pup!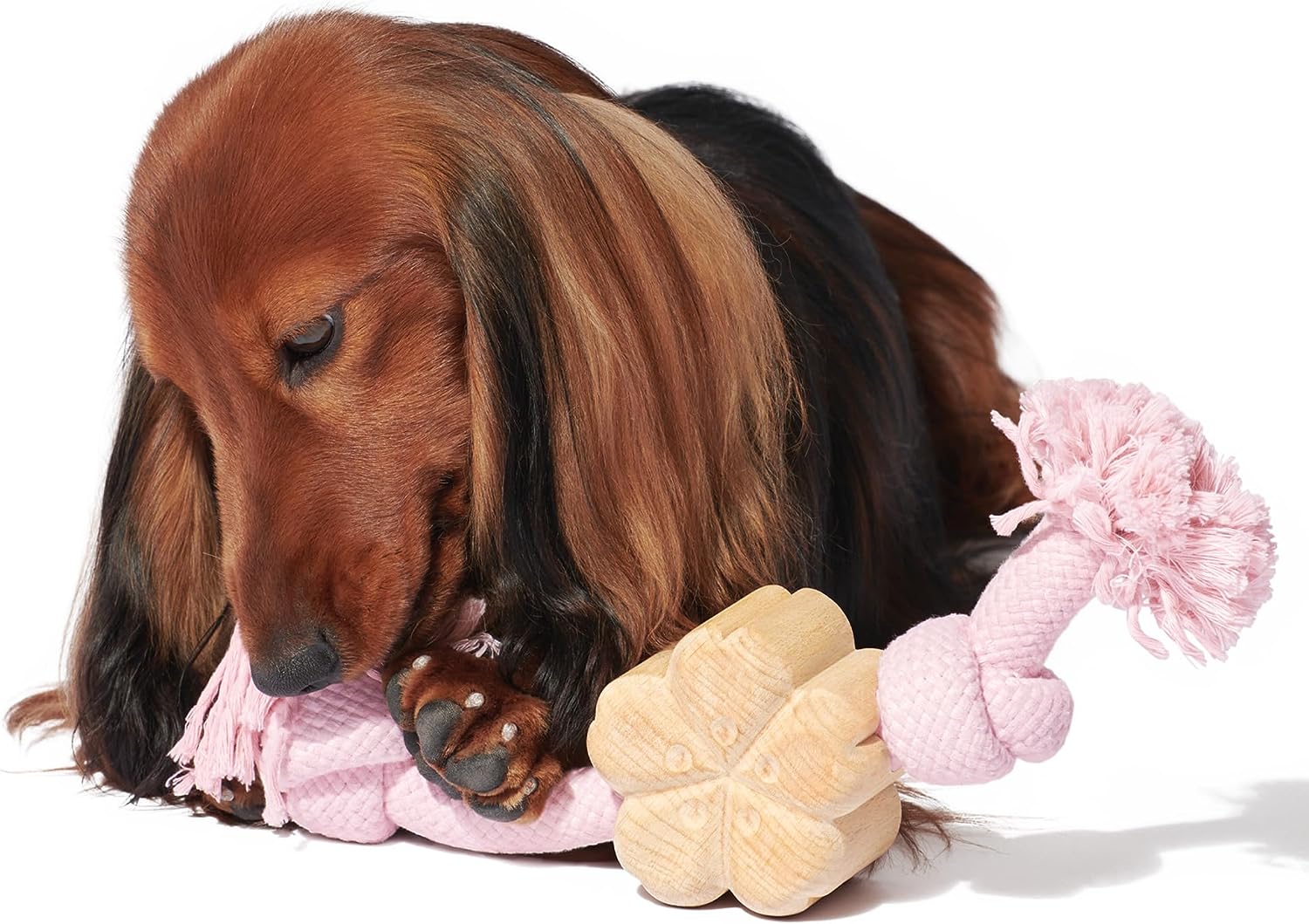 If you want to treat your pet but are sick of them tearing through new dog toys in minutes, meet the holy grail: an indestructible toy! It's near impossible for them to break and will provide hours of entertainment. The toy helps them to develop healthy chewing habits while releasing anxiety, boredom, destructive behaviour and barking.
One of the best eco friendly dog toys for: Puppies, aggressive chewers.
If you're popping out and want to give your dog something fun to do (and keep them busy) while you're gone, this little treat hider is super fun. Made from natural rubber, it's highly durable, natural and toxin-free. The hollow cavity inside is the perfect way to hide your dog's favourite snacks!
One of the best eco friendly dog toys for: Bored dogs. They'll have lots of fun seeking out their tasty snacks!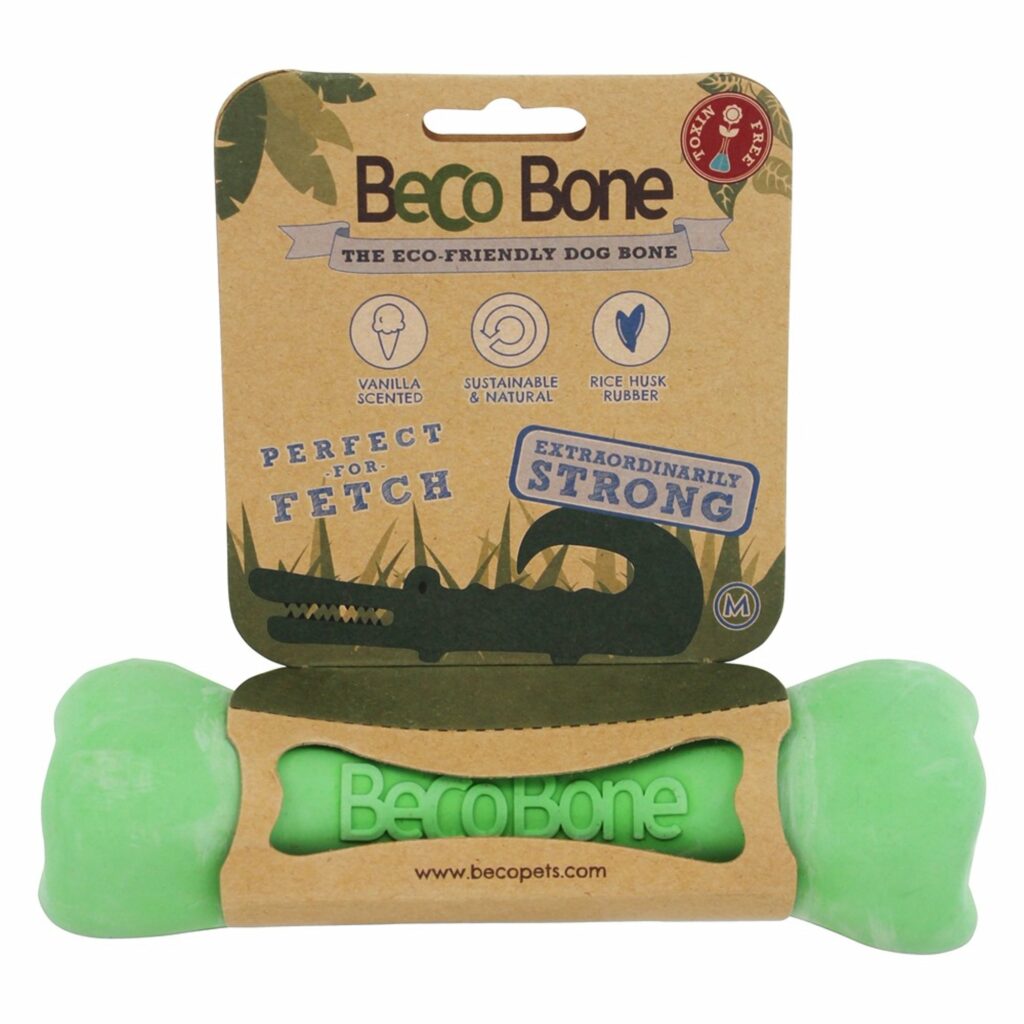 If you're looking to give your dog some exercise, a game of chase is always a winner! The Chuckit ball is made from recycled natural rubber and can be used at home or in the park. Providing the perfect way to bond with your dog, you can throw this about and watch them leap and run after it. Use it on its own or pair it with a launcher to really give your dog a chase.
One of the best eco friendly dog toys for: Getting some exercise into your dog.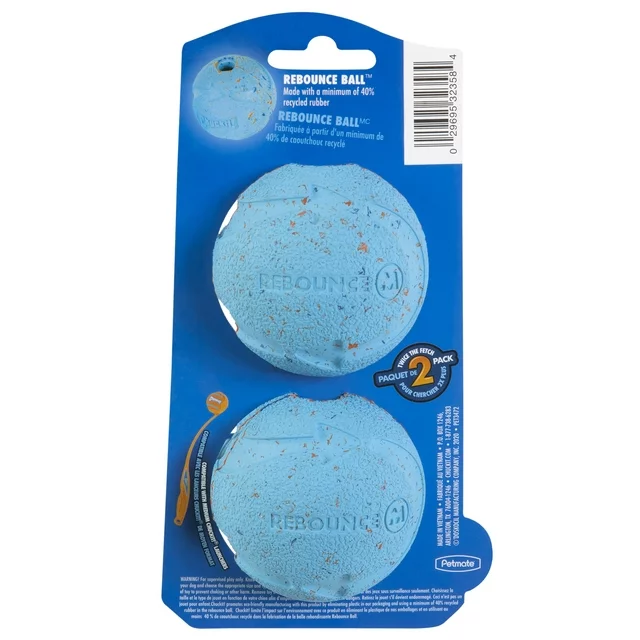 Who'd have thought wool could be used in a dog tog? Turns out it can, and it's pretty versatile, too! This colourful wooly ball helps to train dogs, whether it's running, jumping or general exercise, which releases excessive energy and boredom. Not only that, but it promotes healthy teeth and gums, especially in holder dogs.
One of the best eco friendly dog toys for: Elderly dogs or those with sensitive teeth.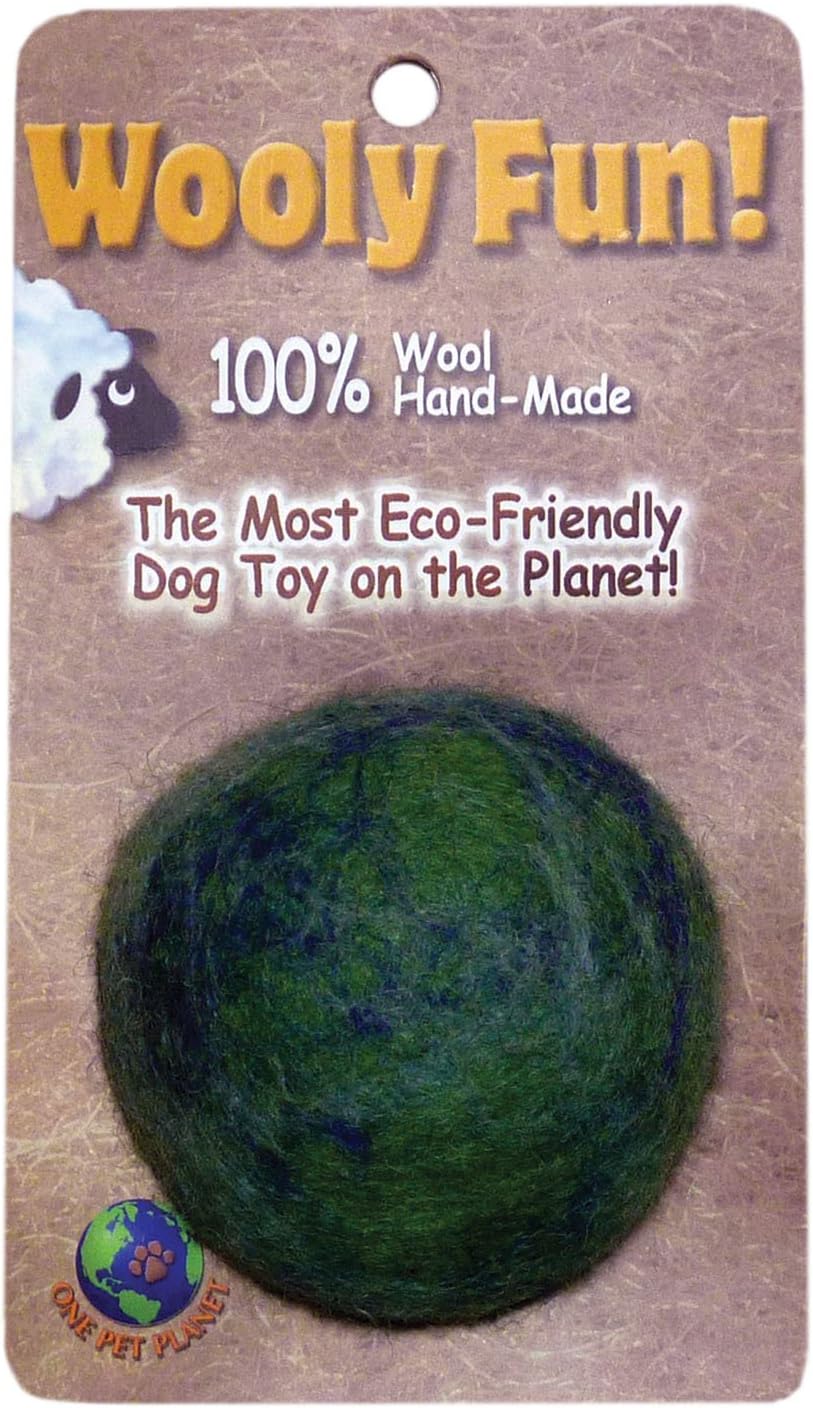 Is your dog a bit of a chomper? Whether it's a puppy or an older dog, this chew rope is an effective way to stop them from chewing on your favourite pair of sneakers! When your dog gets an urge to chew, simply give them this chew and let them chow down on it for hours on end. Not only is it great to prevent biting, it can help dogs who are stressed, too.
One of the best eco friendly dog toys for: Teething puppies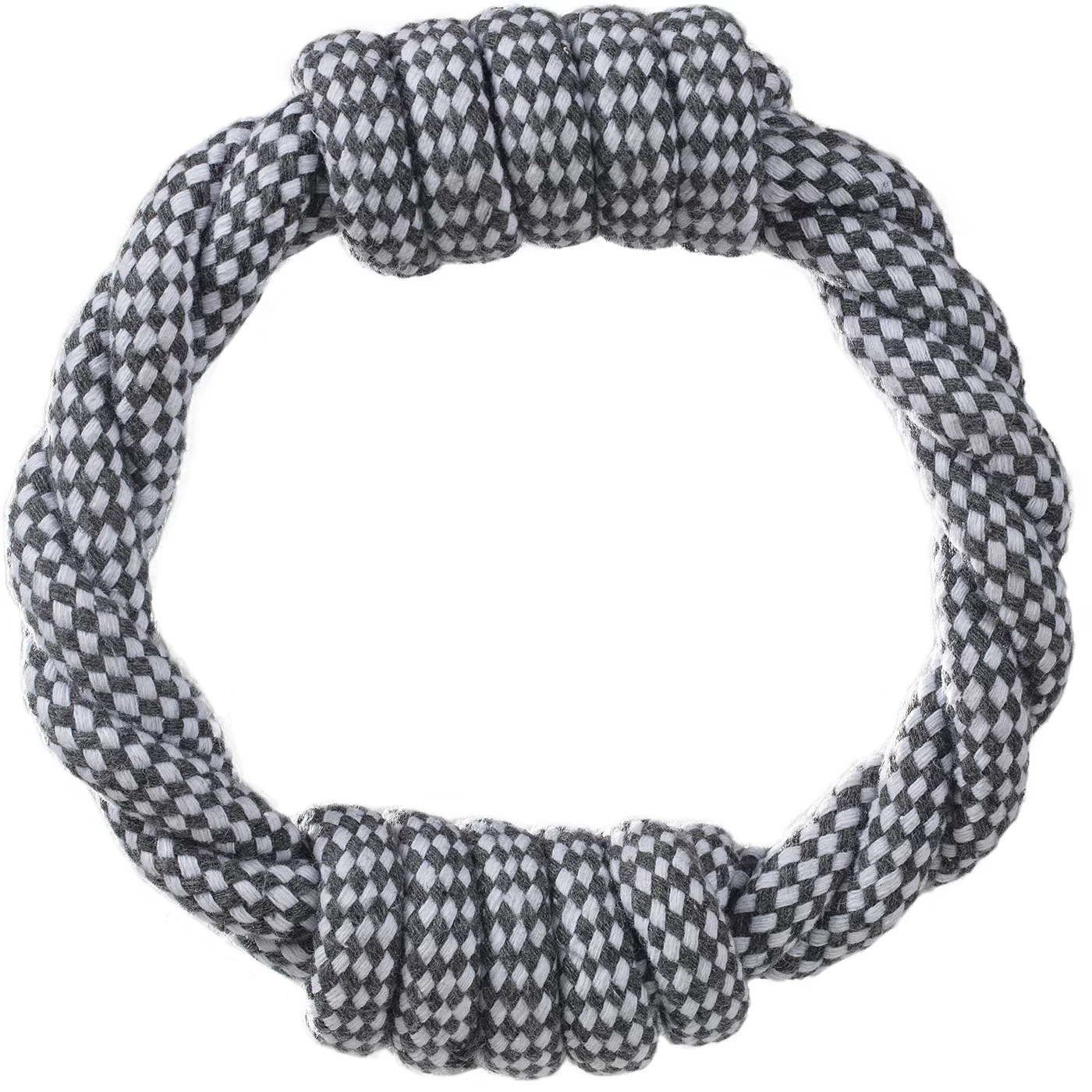 Looking to make your game of fetch even more fun? This non-toxic and eco-friendly rubber flyer disc is perfect for playful times with your pet. Not only is it super fun, it can help boost your dogs' intelligence, too.
One of the best eco friendly dog toys for: Improving playtime, exercise and bonding time with your pet.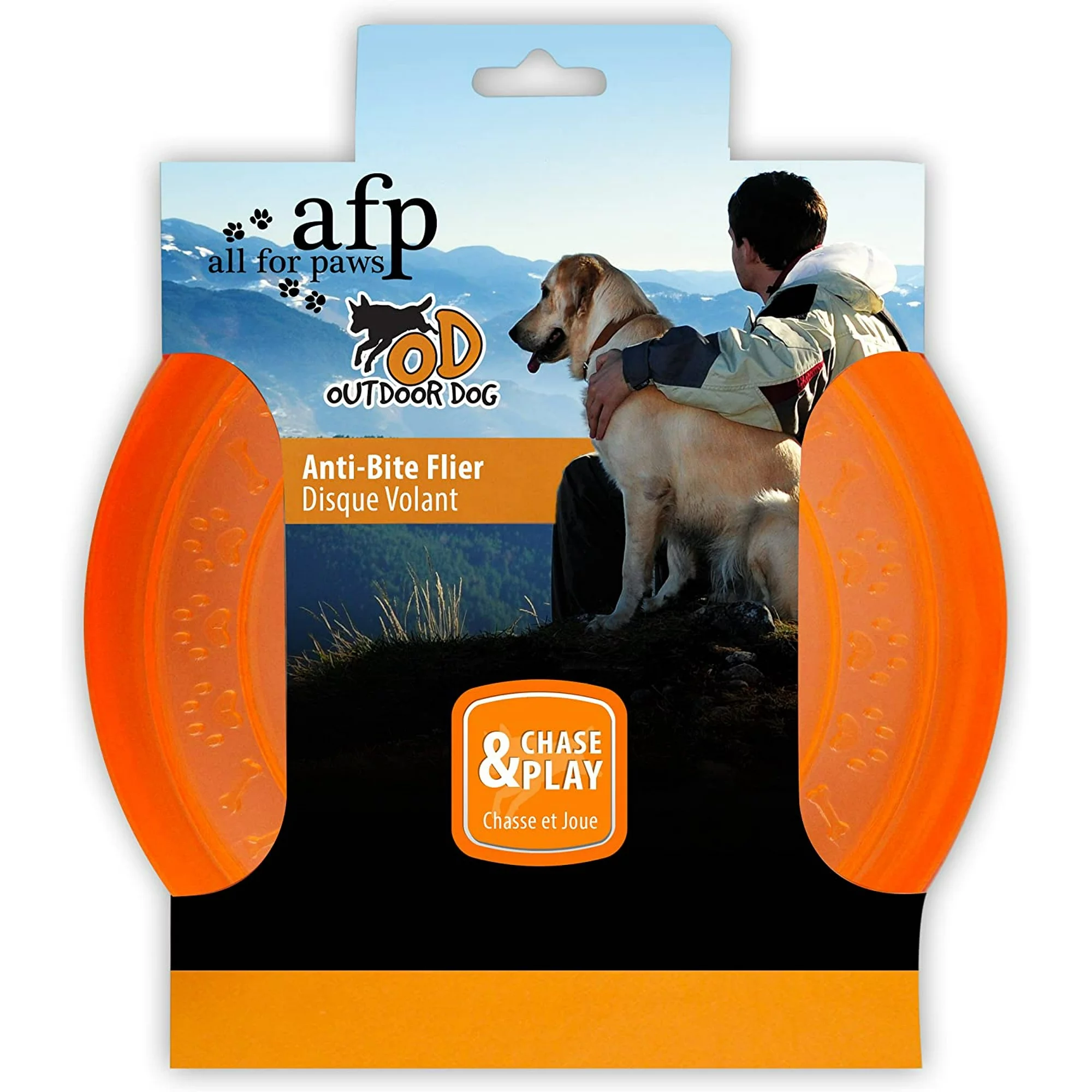 Does your dog scoff its treats in seconds? This handle rubber treats dispenser will encourage your dog to work for their snack, meaning they won't be able to eat fast. The colourful ball will keep your dog occupied while the treat stays put in the ball until extracted. It can provide hours of entertainment and exercise for pets, and the natural rubber makes it easy to wash and keep clean.
One of the best eco friendly dog toys for: Training your dog.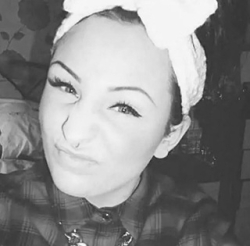 After graduating in Journalism from the University of Greenwich, Lora worked for Sugar and Healing Lifestyles magazines in London before being hired to write about food for Eluxe. She's recently become a new mom to baby Lulla, and is writing a blog about the experience. See more about Lora
here
.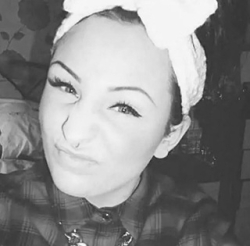 Latest posts by Lora O'Brien
(see all)