Yi Hotel: Minimalism In Mykanos

Yi Hotel inspires you to bring the minimalism of Mykanos to your home
By Diane Small
For many guests, the  Yi Hotel Mykonos provides a lot of inspiration.
There's inspiration to enjoy life more overall, thanks to its array of experiences designed to immerse guests in the vibrant local culture of Mykonos. Then there's inspiration to live healthier, thanks to offerings such as horse riding, hiking, swimming, and eating well.
And then, there's home decor inspiration.
Mykonos is known for its clean, minimalistic style, and this is beautifully reflected in the Yi Hotel.
Yi Hotel Mykonos caters mainly to young singles. It's nestled on the hilltop of Elia Beach, and offers all day complimentary transfers to this stunning spot, which is the longest of the island's sandy beaches and a firm favourite for cosmopolitan sun-seekers.
The hotel is located within easy access of all of Mykonos' main attractions, offering the perfect blend of stunning local towns, natural paradise and unmatched entertainment.
The property features 41 modern rooms and suites, with private pools and hot tubs. But what we love most about this property is its minimalist, simple and modern style.
Basic But Beautiful
Rooms feature basic but luxurious accommodation. Beds are decked out in locally produced, naturally dyed linens. in a neutral palette. This colour scheme – based on taupe, mushroom and oyster hues – is followed throughout the hotel.
Other organic materials, such as local woods and straw, comprise the minimalist furnishings, which are set against poured cement floors and walls. We particularly love the carved, curvy desks, doorless closets, and woven basket pendant lamps.
Single sprigs of rosemary are set in vases to offer a touch of colour, and to naturally perfume the rooms.
Trendy Accessories
There's a huge trend right now for black bathroom fixtures, and Yi Hotel has definitely picked up on that. Not only are their rain shower heads in that dark colour, but so are their bathroom taps – and even their sinks! Reflecting the sleek lines and black fixtures of the bathroom, the pendant lamps that hang beside the beds are also in black.
This offers a nice contrast to the soft colour scheme that dominates the rooms, and black  accessories are something you can easily add to update your own bathroom at home.
A Continuous Theme
The minimalism of this Mykanos based hotel continues throughout the property. It's seen in the dining area, where tables are lit by more pendant basket lamps and set with local linens. Local wood comprises the tables, and once again, cool, poured cement dominates the constructed areas.
Private plunge pools outside the bedrooms offer a dash of vibrant turquoise, set against bone walls.
Sure, it may not be simple (or practical!) to bring elements like poured cement to your home. But Yi Hotel Mykanos certainly inspires much decor imitation.
Personally, I'm tempted by the basket lights, black bathroom fixtures and thick linen blankets. Adding modern Greek style to your home has never been easier.
And the best part? Natural materials such as those mentioned above won't break the bank!
Get The Look
Love the style at Yi Hotel Mykanos as much as we do? Here's how to get the look for your home yourself!
1. Rattan Pendant Lamp
Price: 53.99
See Also

Get yours here.
2. OEKO-TEX® Cotton Blankets
Price: From $125
Get yours here.
3. Organic Cotton Towels
Price: $38 for a set of 6
Get yours here.
4. Black Ceramic Vase
Price: $25.99
Get yours here.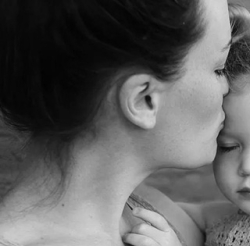 A University of Texas journalism graduate and serious chocolate enthusiast,
Diane
was a sub-editor at the Houston Chronicle before falling pregnant. Today, she is the proud mom of two kids under the age of three, and freelances for Eluxe in between nappy changes and feedings.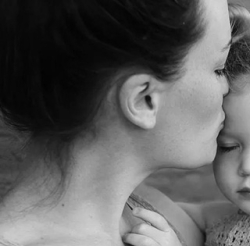 Latest posts by Diane Small
(see all)