Cork Furniture & Accessories We Love

Bring more sustainability to your home with cork furniture and home accessories!
By Emily Georgiou
When it comes to vegan fashion, cork is already well known. Designers ranging from Meg Matthews and NAE to Christian Louboutin and Bobobark to use the material to create incredible shoes and bags. And no wonder.
Cork is a super strong, all natural  buoyant  material. It's made from bark that's harvested from Quercus Suber (the Cork Oak), which is  native to southwest Europe and northwest Africa. It's easily dyed and painted, allowing designers like NAE to create interesting patterns on their shoes, for example.
The benefits of cork for your home
Water and damp-proof, cork is also a fabulous for acoustics and a wonderful thermal insulator. So it's only logical that it's being used now to insulate under floors, walls and ceilings. But its rich texture and natural colour also looks great on walls and floor tiles, too.
Until recently, cork has been greatly underused within interiors, but this seems to be changing. This inexpensive, eco friendly material can be used in a variety of  different ways in the home to create a high-end look in all decorative items, ranging from furniture and ambient lighting.
Additionally, this eco-friendly material appeals to those who are conscious about their environmental footprint because it is a  renewable resource  that's completely non-toxic, unlike many other types of furniture that are made with harmful glues, fireproofing chemicals and other materials that can actually make you sick.
Wonderfully modern tables, lamps, chairs and even wash basins have been stylishly made from cork, and of course, households benefit from its anti-bacterial, anti-mold qualities (hey, it's been used to bottle wine for centuries for a reason!)
While fast-growing bamboo and wicker are also on the rise as an eco-friendly interiors materials, cork is even better, as no plants have to die for its use. And more importantly, when demand for cork rises, protection for cork oak forests increases.
Check out our selection of the best in quirky cork furniture and home accessories. The possibilities seem endless!
Cork Furniture & Accessories We Love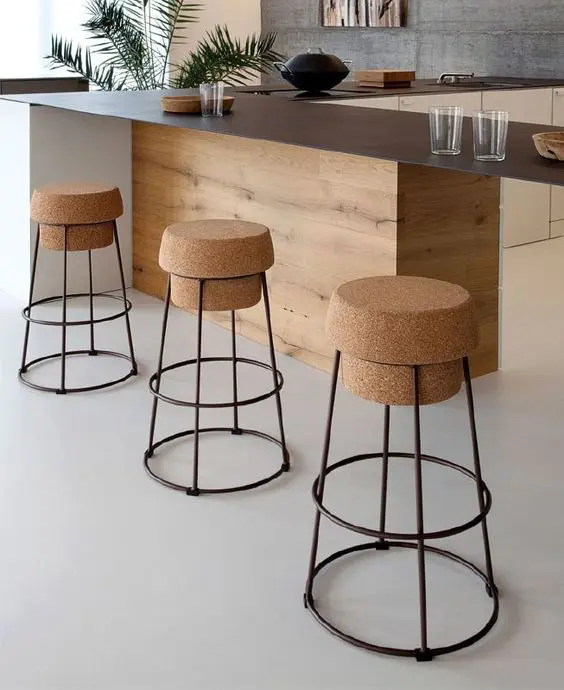 Porcelain? Common. Stone? Great, but a bit on the heavy (and possibly expensive) side. But cork? So unique! It's waterproof and practical, so why not use it in basins? Another benefit? It's anti-bacterial.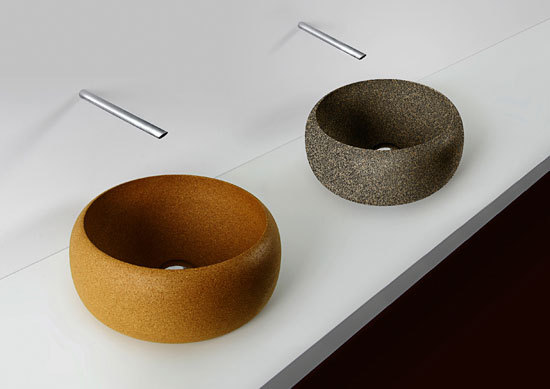 Morrison's cork furniture is highly unique and innovative, yet entirely made from recycled wine corks, that add a palpable texture to his work. All corks used are leftovers from wine cork production companies that would normally discard these. It doesn't get much more eco friendly than that!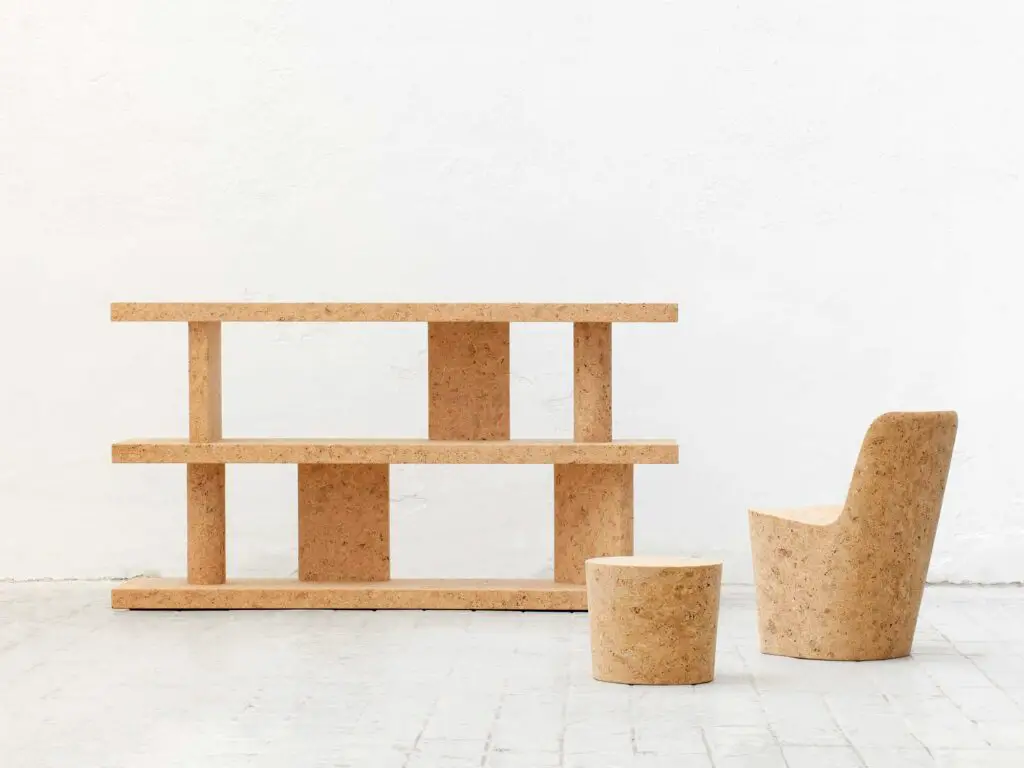 Deep scoring in the cork makes this pendant lamp stand out. It's simple, minimalistic, and would look great in almost any room! The upper and lower parts of the lamp are in opaque glass; the illumination is LED, with direct light from the bottom and indirect light from the top.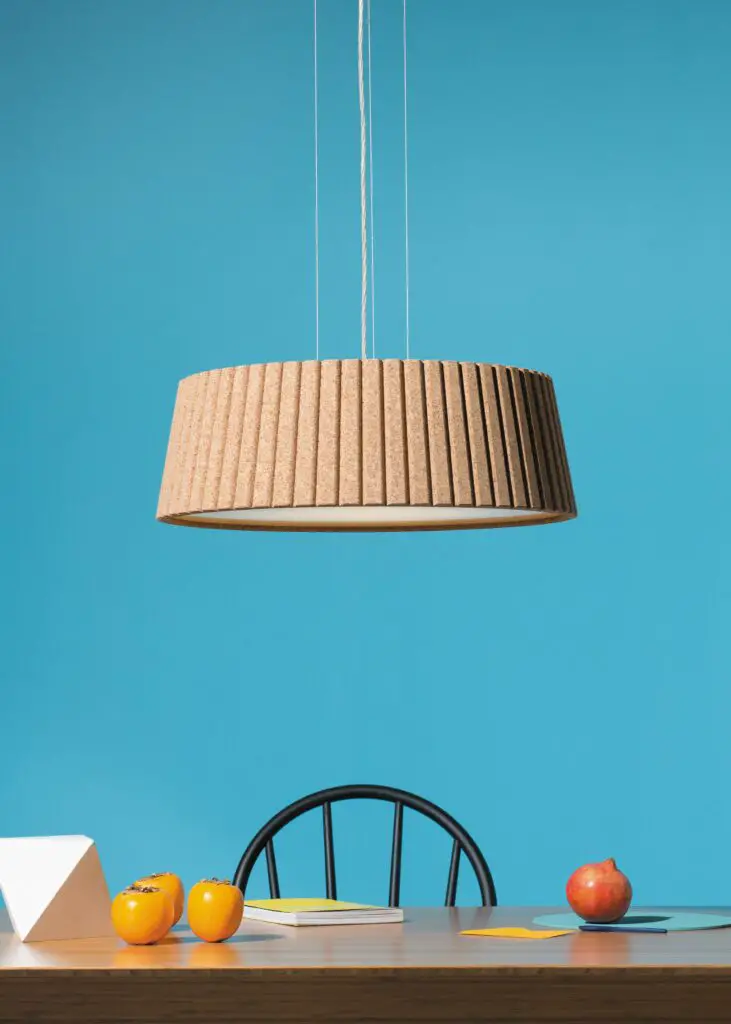 GENCORK is a brand of cork solutions that explores the perfect symbiosis between low-tech material and high-tech processes.
We love the fact that they make groovy cork tiles with wonderful patterns and textures. The make for not only fabulous insulation and sound-proofing, but for interesting wall coverings, too.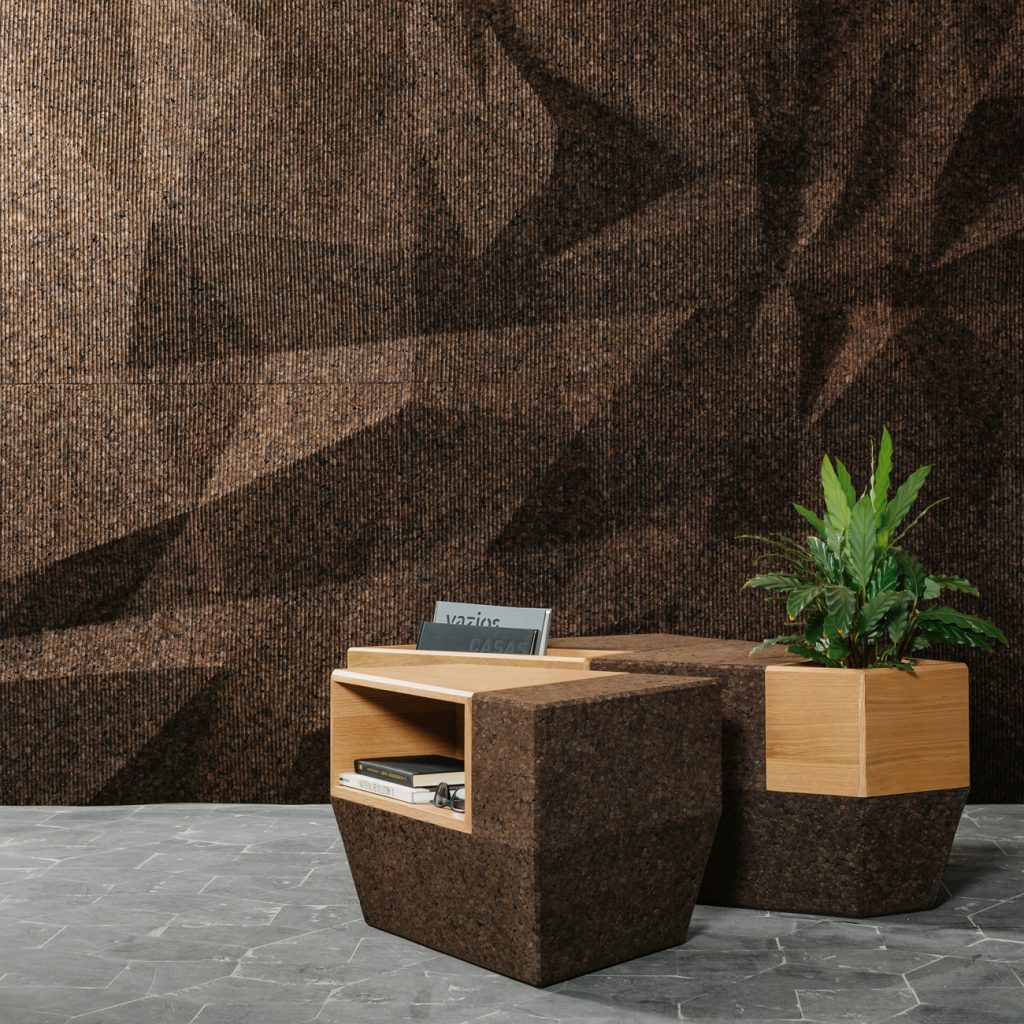 Created from recycled materials, this bench does indeed look like a slab of yummy chocolate with dulce de leche lozenges! It's the perfect furnishing for outdoors, too, since cork is, of course, waterproof.
British brand Recork has recently launched an exclusive collection of four rug designs with Portuguese brand, Sugo Cork Rugs. It combines sustainably sourced and harvested cork, cotton and wool to form slip-proof rugs that look stylish in any room.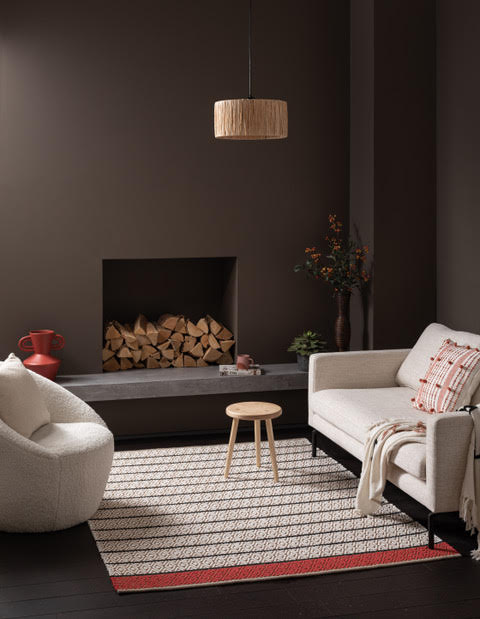 You don't need to spend a mint on designer furniture to bring the beauty of cork into your home! This sweet little teapot is within everyone's budget. It's practical, neutral and minimalistic. Makes a great gift, too!
Minimalistic and practical, Carlos Ortega's design is ideal for industrial settings or a home office. Not too keen on the 100% cork design? No worries! He's also created a chair called the WOORK. It's a gorgeous combo of wood and cork, as the name implies.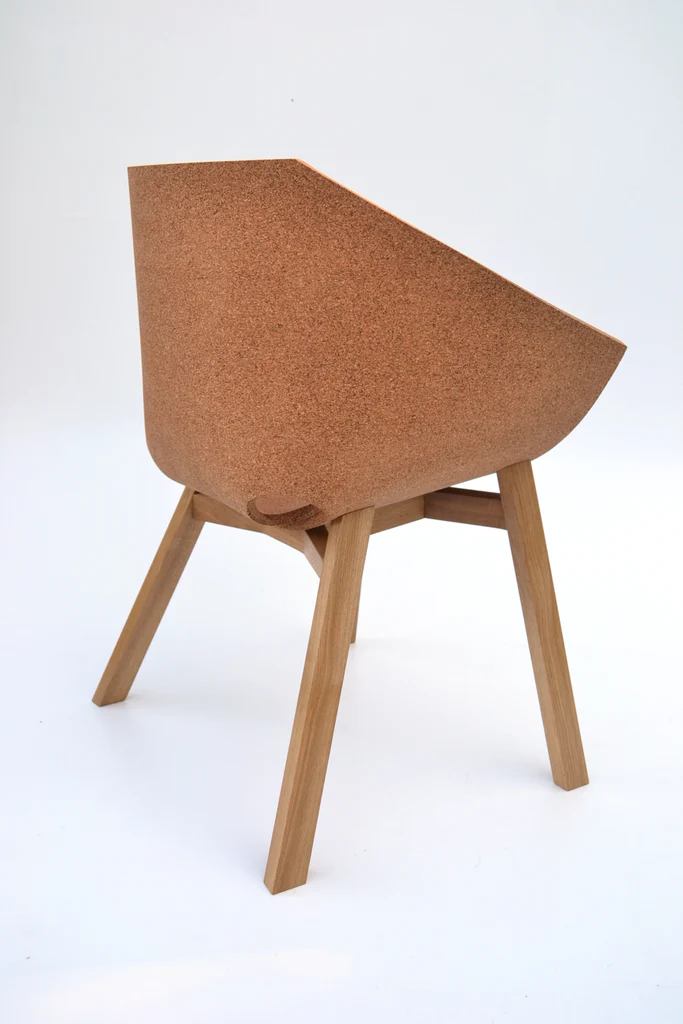 Wouldn't it be nice to own lightweight, waterproof furniture in a neutral hue, that goes with any decor scheme? That pretty much describes the Simple Forms Moon Chair perfectly! We could see this working well not only in the living room, but also as a dining chair.
Main image: Lucie Koldova for PerUse